Painting a strata property is quite different from that of a single story residential home.
Areas are more significant to paint, heights are taller, and the job can be enormous if it includes the interior and exterior. Mainly if it's a multi-story or high rise apartment building.
That's why we recommend using experienced and professional strata painters for your exterior painting and interior paint job.
Strata painting projects can be in locations that differ from normal painting jobs such as busy commercial district or shopping centre areas.
Such locations can then pose different problems such as dealing with the public and traffic. Unless you are highly experienced in this niche area, a lot can go wrong in the way of accidents and project delays. And unless it really can't be helped you don't want to hold up a project.
What to do to ensure your strata painters are experienced
Research: research the companies quoting. There is so much you can find out online these days. A quick Google is a great place to start. Check out any reviews or comments from current and past customers.
Social media: again, there is so much you can find out with social media. Find out whether they have a business page? If they do, are there any reviews, and what do they say?
Multiple quotes: obtain various quotes and make sure the scope of work is the same so you are comparing apples with apples. Ask them questions. Always ask to see their licenses and insurances.
Master Painters Association: are they a member of the Master Painters Association? If they are, you can rest assured you'll get a quality price and quality job while using strata painters with years of experience.
Testimonials: ask for testimonials for strata painting services from other body corporates. Ask for testimonials from the strata painting company too. If they can't supply anything that you can also verify as being authentic, that should send off alarm bells.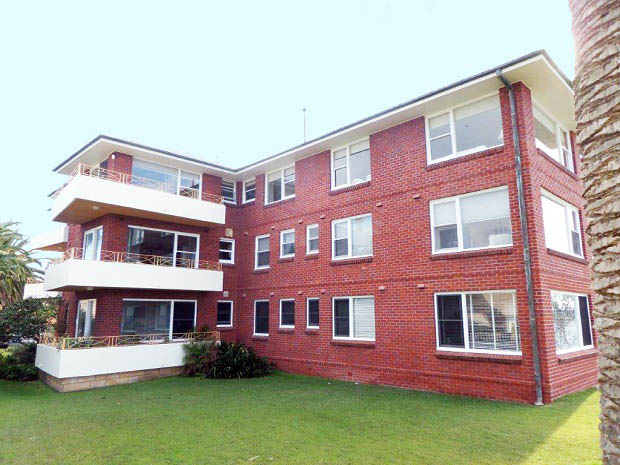 Safety and care of strata painters
As we mentioned before strata projects can be quite different to other painting projects. More challenges can present when painting a strata property:
Painters are usually working from relatively high heights at times as strata properties are often multi-story apartment blocks
The m2 of space that needs painting is a lot more
Access can be challenging both inside and out
Balconies and stairwells all have their challenges with access and disruption to the building's occupants too
Occupants and visitors to workaround
Areas to temporarily block off such as driveways and walkways
Communication is key and can be solved by keeping the body corporate/strata manager in the loop.
The pros and cons of strata properties
Are you thinking about purchasing a strata property to live in or making a purchase for an investment? Our other article Are you thinking of investing in a strata property is an informative read if you're considering investing in strata.
It covers many things, including the pros and cons, what changes you can make easily to a strata property internally and externally.
When you are ready and have a property in the Northern Beaches or the North Shore area of Sydney, we would be more than happy to chat with you about your project's needs.
SEE THE DIFFERENCE WITH SUMMIT
Call us today 02 9973 3131