Let's talk clutter! Specifically, why decluttering before painting your North Shore home is so important. We're jumping on the Marie Kondo bandwagon!
The global phenomenon, Marie Kondo, has started the KonMari decluttering method. Decluttering has become the new 'in thing' since Netflix aired the 'Tidying up with Marie Kondo' series. Whilst some of her methods may be a little out there, there's no denying her clothes folding is out of this world! So, whether you're a KonMari fan or have just decided to paint your North Shore home, it's time to declutter!!
Why decluttering is so importing before you paint your North Shore home
There are many things you can do before the house painters pay you a visit. But if you have decided to paint your North Shore home, it's the perfect time to declutter. There are a few reasons for this:
Decluttering before you paint: This means there won't be as much to move out when you're clearing the space for your professional painters.
There won't be as much to move back into your newly painted room.
Everything will be organised and fresh. A great match for your newly painted North Shore home!
We find a lot of our clients like to get everything in order before they paint their North Shore home. This also makes things a lot easier for your professional painters. With less clutter, painters can get in and get the job done more efficiently. Some people even enlist the help of a professional organiser! That's right, you can have your very own KonMari fairy come to your home!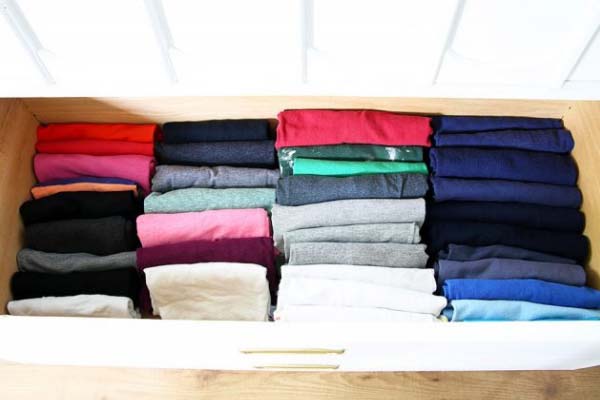 How paint colours can create a minimalist look to match your decluttered North Shore home
We all know you can drastically change the look and feel of a room just with paint. So, it's pretty easy to understand how the right paint colour choices can help create a minimalist look. If you're going to declutter your North Shore home before painting, make sure you pick the perfect paint colour! Here are our top tips:
Choose a wall colour based on your furniture: look at the biggest piece of furniture in your room. If you choose the same/similar colour, then the piece of furniture in question will recede rather than be prominent.
Gallery wall: Do you have a gallery wall? Paint a border around it! That way it will look cohesive and organised – just like your newly decluttered North Shore home.
Features: a feature wall or door can draw your eye away from clutter. Quite a handy tip!
Patterns: Avoid, avoid! Patterns on your walls can make your space look busy and therefore cluttered. Alternatively, you can pick a feature piece or two with furniture and accessories. Use these to introduce patterns.
Open floor plan: If your North Shore home is blessed with a lovely open plan layout, keep your walls in the same tones/hues. Having rooms feature totally different colour schemes can cause your home to feel chaotic and busy. A serene and peaceful feel will be achieved with a cohesive colour scheme.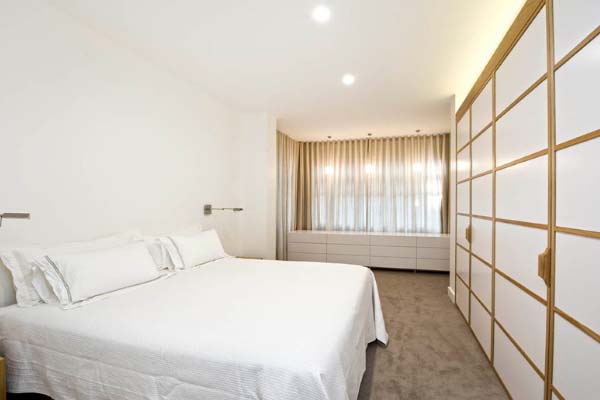 If you're ready to paint your North Shore home, we can help. With decades of experience painting residential homes in Sydney, we pride ourselves on our results. You can be assured a quality job as we are members of the Master Painters Association. Let us help you transform your home! Contact us today.
SEE THE DIFFERENCE WITH SUMMIT
Call us today 02 9973 3131