Is it that time again that you need to paint your home? We share out trips about the best and worst time to paint your home. Whether you are you wanting to sell and need to tidy up the presentation of your home. Or are you just wanting to add some colour to your home to brighten it up?
When having your home painted what is it you need to think about?
Once you have received your painting quotes and decided on your residential painter you need to consider when the best and worst times are to have your home painted.
Choosing when to paint your house means you need to consider the different seasons we have during the year. They all vary in temperature so you need to consider the best and worst time to paint your home.
Spring can be the best time to paint your home
With low humidity. Spring is also not too hot and not too cold. Home owners are usually feeling motivated with the hint of summer coming too. Also, if home owners are thinking of selling then now's the time to get things organised and up to scratch.
Summer
Summer is generally too hot to paint. You want to make sure it's not too hot as the paint can dry too quickly. Which can lead to an imperfect finish with lumps of paint or brush marks making the finish far from ideal. If you do paint in Summer make sure you get an experienced residential painter to handle the project for you.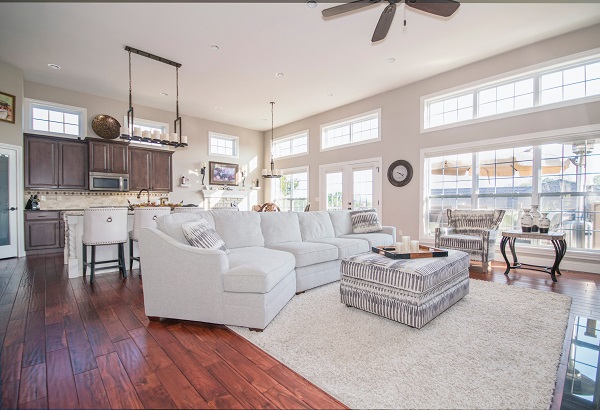 Winter
Can be unmotivating as it's too cold and the weather can be very unreliable if you are wanting to paint the exterior. And if you are panting the interior then drying times can be longer and having the windows open for ventilation can be extra chilly.
You don't want to paint the exterior when it has been raining either. You want to ensure the house is dry and has been for a few days too.
Autumn
Often means a change in temperature from warm, cold or wet days so the fluctuation in temperature is not great for painting.
Remember you don't want to paint when the temperature is too cold like in the middle of winter or too hot in summer that the paint dries too quickly. If you are unsure about what to do and when is best for your project, we are just a phone call away.
So many things to consider when painting your residential home
Who would have thought there is so much to think about around the weather and temperature when you are going to have your home painted? So just to summarise for you September, October and November are often the best times of the year. With nicer weather conditions that aren't too cold or too hot and with low humidity. You will get the best finish.
Don't forget it's important to use the right tools too. As the tools you use will affect your end finish too. If it all sounds too much for you why not get in the professionals. Just contact us today to arrange a quote and discuss your painting requirements.
SEE THE DIFFERENCE WITH SUMMIT
Call us today 02 9973 3131