You've taken the big step and enlisted the help of a commercial painter. But what happens when your commercial painter falls behind schedule? Today we look at tips on how to handle the situation if this does happen with your commercial painter – what can you do, what to look for and things that may just be out of everyone's control.
What factors can contribute to a commercial painter falling behind schedule?
There are many factors that come into play when it comes to commercial painting. This means there are also many factors that can cause a commercial painter to fall behind. Some things can be controlled, and others simply can't! The best thing you can do is ensure you know your stuff!
Supplies and equipment: There may be a delay with your commercial painter's supplies or equipment they are hiring/purchasing through a third party. This can be frustrating for both you and your commercial painters.
Permits: Commercial painters in Sydney know all too well the ins and outs of gaining permits and council approvals. Sometimes this can take longer than everyone first expected.
Site access: Are there issues with access to the site? Are there restrictions in place due to opening hours etc.?
Weather: This is the main one that can cause delays that just can't be controlled. If it's raining, it's raining. There's nothing your commercial painter or you can do.
When it comes to commercial painting, the true cost of a bad commercial painter can be disastrous. This is your business on the line, and you want the best service possible. You will need to research and ensure you know how to deal with things if they go wrong.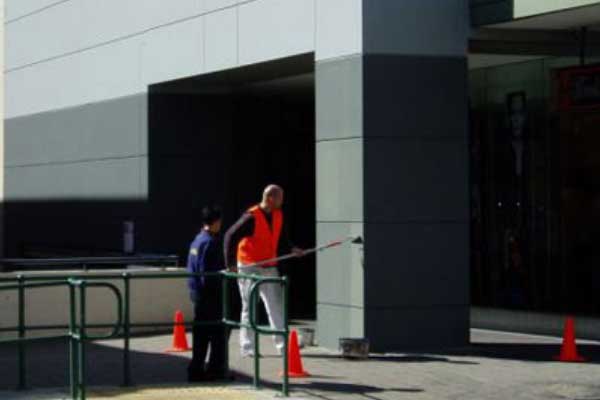 How to deal with your Sydney commercial painter falling behind
Many people may not have experience in how to deal with tradies. Like anything, you have to be on top of your game and follow your gut.
Communicate: This is first and foremost! Address any delays immediately or ask the site manager to do so. Communication really is the key.
Ask questions: find out why the delay has occurred and ask for specific details.
Offer assistance: is there anything you can do to help minimise the delays?
Ensure there's an outcome: What are the commercial painters doing to rectify things and get back on track?
Read between the lines: Is there something going on that they're not telling you? Have they gotten in over their head? If you choose the best commercial painters in Sydney, they will be transparent and honest with you through all stages. If you're finding your calls are going unanswered, act quickly!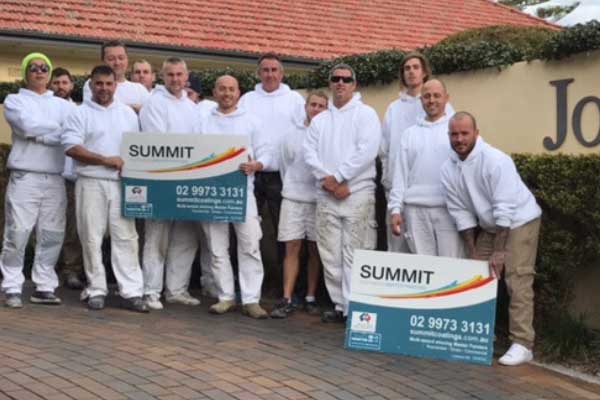 The above tips on how to deal with commercial painters should help you when and if you decide to take the plunge. Commercial painting is a big project and should only be dealt with by true professionals. Summit Coatings have decades of commercial painting experience in Sydney. Just take a look at our extensive commercial painting gallery! If you'd like to find out more, contact us today. We can help you, without the delays!
SEE THE DIFFERENCE WITH SUMMIT
Call us today 02 9973 3131