Your home is usually the biggest asset you will ever own and the most important! We are asked by our customers time and time again 'when is it time to get their professional residential painter in Sydney back'? Below we look at the signs to look out for and the benefits of using a professional residential painter for your Sydney home.
Why it's important to use a professional residential painter to maintain your Sydney home
The paintwork of your Sydney home isn't just a cosmetic function. It's a protective barrier and is your home's first defence against the elements! When paint fades, peels, chips, or sustains damage, you are putting your home at risk of much worse things than just not looking its best. Living in Sydney, and often near the beach, our professional residential painters see a lot of homes with poorly kept paintwork. This is mainly due to the wear and tear that comes with living near the ocean! Salt damage is a killer for exterior paint in particular. But don't worry, we can fix even the most damaged of homes! Take a look at our gallery for some fantastic professional painting transformations like the one below.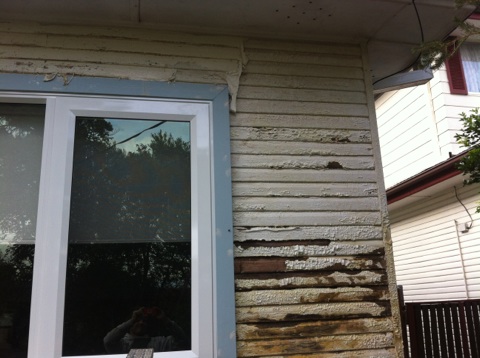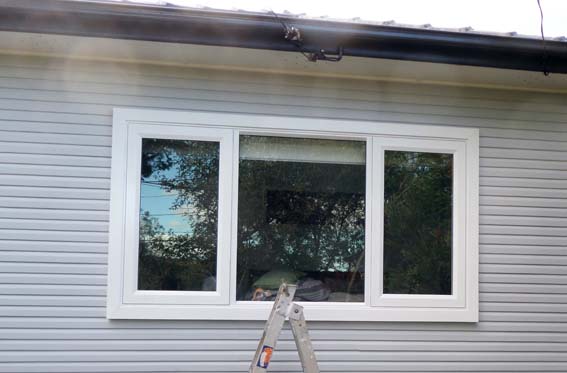 However, the most important tip we can give is to book the services of your professional residential painter Sydney before the damage occurs. It's an important part of maintaining your home and will save you a lot of money in the long run. So, remember, keep an eye out for the warning signs!
What are the signs that your Sydney home needs a professional residential painter?
The exterior of your home usually needs repainting every 5-10 years. A variety of factors come into play including the material of your home and the elements such as sea salt. The interior of your home is different. The life of your interior paint really depends on your lifestyle. If you have small children or pets you may notice you need your professional residential painters back more often than those homeowners who don't. We also find Landlords tend to need our services more frequently than live-in homeowners.
Keep an eye out for the following telltale signs that you need a visit from your professional residential painter Sydney:
Cracking, flaking or bubbling paint
Mould
Mildew
Water stains
Any exposed bare wood
Chalky residue coming off on your hands
Outdated colours
Faded paint
Damaged plaster
Damaged architraves or doors
Marks and stains that cleaning just won't remove
Painting seems easy so why get in the professional residential painter for your Sydney home?
There are many reasons why you should choose to use the best residential house painters in Sydney over attempting a DIY job.
We have all watched the renovations shows and think 'I can do that'. While painting seems easy, it's more than just a simple coat on the walls. Repainting your walls, trims, doors, etc. can be a big job and therefore time-consuming. It can drag on forever before you are finished. The chaos caused due to the length of time and having to move and rearrange furniture can quickly become a nightmare. Not to mention the usual work and family commitments getting in the way.
Ask yourself do you have the time and effort needed to give your home the justice it deserves? You don't want to be relaxing on the couch after finishing your painting only to notice a little, or big, imperfection! You certainly won't be relaxing with that in your face every day. And once you've noticed it your eyes will be drawn to it every time you are in the room.
Some jobs require a lot of preparation. Plaster or wood sometimes need patching. Your base items need to be repaired properly or the finished painting will be compromised. This is often the hardest part of residential painting. Luckily, it's a big part of what we do. Another factor to consider is the materials you may need to complete the job. Some Sydney homes, depending on height, will require big ladders and scaffolding.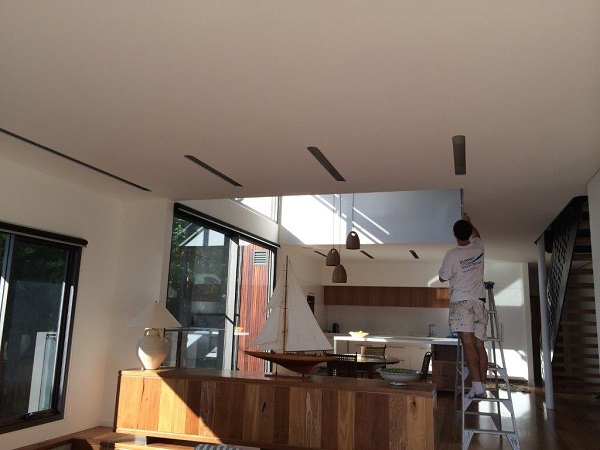 So, if you have spotted any of the above warning signs, or are just simply sick of your paint colour, why not contact us today? Our professional residential painters in Sydney will work closely with you to ensure we take all the stress out of painting your home. We are an award-winning company and guarantee you'll be blown away by our service!
SEE THE DIFFERENCE WITH SUMMIT
Call us today 02 9973 3131