How do you know when it's time to get the house painters back, we hear you ask? If a proper job has been done by your previous contractor and they've done the right preparation, used the correct paint for the job and also applied it correctly then for the exterior of your home your paintwork can last up to 10 years (if you don't have elements like sea salt to contend with).
And whilst the outside of your home isn't subject to external elements, if you have young children or pets then it can be a close comparison sometimes. If kept in good condition, the length of time between internal paint jobs can be many, many years, depending on how much wear and tear your home suffers. And even when it's time for a paint job, it's more for a cosmetic upgrade than anything else.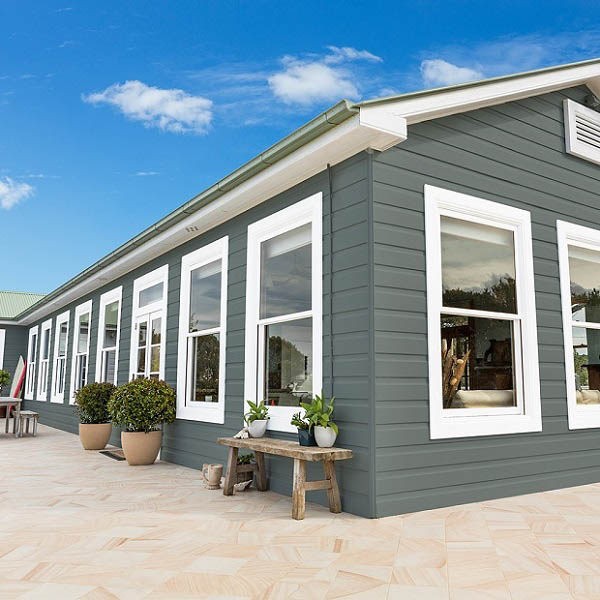 Source: The Home Magazine
When is it time to get the exterior house painters back?
Ideally, you really want to get the house painters back for the exterior of your home before you see too many signs of wear and tear and damage. House paint not only plays a cosmetic role in your home but also acts as a barrier between the elements and the materials of the walls your home. And as the walls of your home are what is keeping you warm and dry we really want to look after them.
So, it's a good idea to do regular checks of your walls and pay particular attention to the following:
Peeling and cracking paint
Any exposed bare wood
Mould or water stains showing
Chalky residue coming off on your hands
Improved street appeal
Also, don't forget to check the paint on the exterior of your home around windows and doors as you don't want moisture getting in around those or into wooden doors and windows. That can cause you all sorts of problems that are best avoided.
If you do decide to repaint the exterior or your home you may like to check out one of our previous posts on Exterior Paint Colours North Shore Sydney for some ideas and inspiration.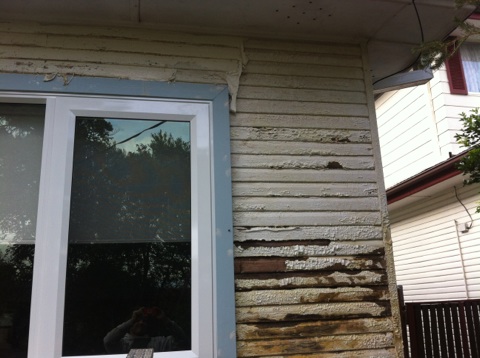 Above is the a before picture and below is the after picture.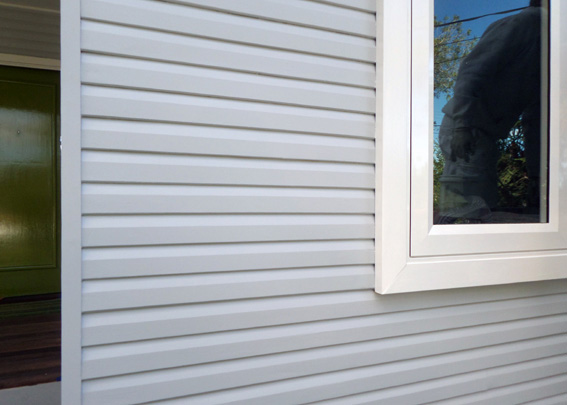 When is it time to get the interior house painters back?
When it's time to get the house painters back for the interior of your home, it's normally more of a cosmetic decision as there's not much damage that can be done internally that will damage the structure of your home. The things to look out for or that may make you decide to repaint or not are:
Mould or mildew – if either of these appears then act ASAP to rectify the situation
Faded paint
Damaged plaster
Renovating
Damaged architraves or doors
If you have damage to your plaster then it's important that it's is fixed properly and your walls are prepared to a high standard as a subpar job repairing the plaster will transfer into a subpar paint finish.
If you are thinking it's time to repaint the interior and would like to check out some paint colours you might like to look over one of our other blog posts Choosing the Right Interior Paint Colour to give you some inspiration.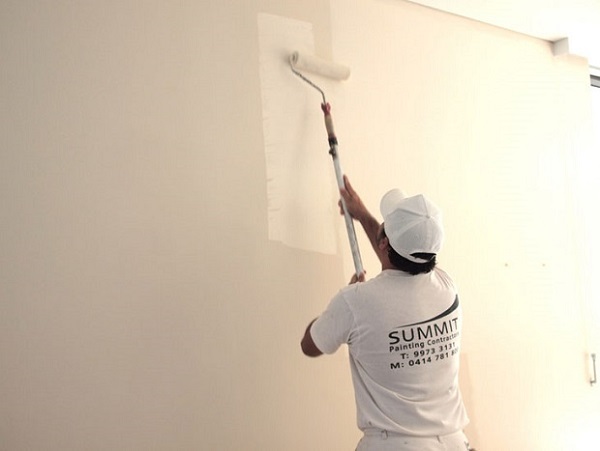 How to choose the right house painters?
Now the question of how to choose the right house painters is very important and can make or break your project. Always make sure you are dealing with a company that is licensed and holds a certificate of currency for both Workers Compensation and Public Liability insurance. Don't be afraid to ask to see a certificate of currency for both. If the painting company you are dealing with is reputable, then they won't mind providing that information.
When it comes to Summit Coatings we are also members of the Master Painters Australia NSW Association Inc which are the industry association representing painters and decorators. By being a member we have a code of conduct to abide by both with our service and our workmanship so you can rest assured you are going to get a quality job from Summit Coatings house painters.
We also use quality materials such as  Taubmans Paints so between that and our excellent house painters you are guaranteed to get an excellent finish. Feel free to contact us at any time to discuss your painting needs or to obtain a quote.
SEE THE DIFFERENCE WITH SUMMIT
Call us today 02 9973 3131