Is it time to check out the exterior of your home and what needs to be done before the winter months set in? Could your roof do with a visit from the roof painters amoungst other things? Ensuring the exterior of your home is in good condition before the cold and wet weather sets in is important. We believe in prevention better than cure or fixing things after the damage has occurred.
If you have a weatherboard home and the wet and moisture creep into your weatherboards then it can cause damage and can be costly to fix if it's not caught straightaway. Also, if your house roof happened to leak then it really can be a pain to fix especially with trying to locate the actual point of the leak. It only takes a pinhole for water to get in and then it can build up over time before any damage is found. Or if it's a huge leak then the damage is usually done internally before you even have a chance to rectify the situation. So, embracing prevention and keeping on top of these things is definitely the best way to go.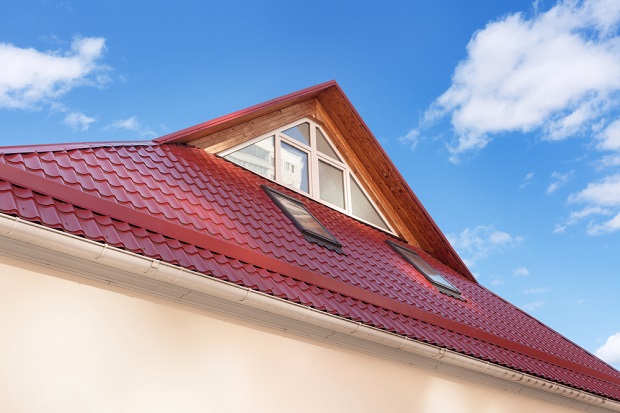 What to do before the roof painters come
You really want to give your roof the TLC that it deserves. It's best to check it out before the roof painters come and that way it's all a-ok before it's painted. When you think about it your roof is one of the main things keeping you warm and dry or cool and dry depending on your climate. Even if you didn't have walls your roof will still keep the rain or the sun off you. It gets battered in storms and then there's the other extreme with our harsh sun. And because it's so high up (normally) it gets neglected and forgotten but that is about to change as you are going to learn what to look out for when it comes to caring for your roof:
If you have a tiled roof keep an eye on the ridge capping. If the cement is looking loose then this needs rectifying.
Loose, missing or broken tiles are a definite sign that needs repairing. Ask us about our resealing option as we have a solution for you.
If you can access your roof space then it's a good idea to climb up there and inspect the timber beams for any signs of water damage and even your insulation for dampness.
Also keep an eye on your plaster internally. If you see any watermarks or stains on the ceiling or around the tops of your walls/cornice then you will want to have a further investigation done to find the cause.
Make sure your guttering and eaves are in good condition too as this can be a sign of further damage or that investigation is needed.
How to choose your roof paint colour
If your roof is looking a bit sad and dilapidated then it's time to get the roof painters back in. You may wish to keep your roof the same colour or you may wish to take advantage of having it done and choose a new colour and give your home a part facelift or why not have the exterior of your home painted too at the same time and give your home a full facelift.
There are a few things to remember when choosing your roof colours:
Exterior colours –consider the colour of your exterior walls, trims, windows, doors, even garden paths and external garages. Consider anything that is visible from the front of your property.
Dark versus light colours – black and other dark colours absorb and hold the heat whereas white and lighter colours reflect. If you are in a warmer climate you will want to keep your roof cavity as cool as you can and everything helps so using colours that reflect the heat rather than absorbing plays a part in keeping your home cooler.
Neighbourhood – consider your neighbours and what colours work with neighbouring properties unless you are going for a statement home.
If you happen to be in Sydney too then some councils have laws against white roofs so it might be worth raising this with your painter or checking with your local council first to see if this applies to your area.
Below is a before and after picture which shows how much a change in colour can lift your home. Just excuse the annoying sun on the after picture but it was just that time of day when it was taken.
Our roof painters process
Preparation: as with any painting job it's important that the surface is prepared properly to start with. As your roof is exposed to everything and all conditions we start with giving it a high pressure clean.
Reseal:  if you have roof tiles we have an advanced membrane system that we can use to reseal over porous tiles which prevent the water from getting in. As I said above it only takes the smallest hole for water to enter your home and start causing damage. So, it's an easy and effective way to protect the structure and interior of your home.
Paint:  we have qualified painters and we use Taubmans Endure Exterior paints to do the job. We also hold all the relevant insurances and licenses for our painters who are also used to working at heights and with various roof styles and pitches.

Why choose Summit Coatings as your roof painters in Sydney
As I said above prevention is better than cure or fixing the cause of the problem when it comes to your home or roof more specifically. At Summit Coatings we are all about helping homeowners look after what is normally their largest investment and take care of all your painting needs.
We are award winning painters whilst also being members of the Master Painters Association so you can rest assured that you are going to receive a quality job that will be delivered in a professional manner.
SEE THE DIFFERENCE WITH SUMMIT
Call us today 02 9973 3131