Professional Strata Painting
in Sydney
Professional Strata Painting
in Sydney
Summit Coatings is a trusted provider of strata painting services in Sydney. We cover the entire North Shore and Northern Beaches area and we know how to work with different companies and in different communities. You can count on us to handle any situation professionally.
We can accommodate all your requirements. This means we provide paint services for full exteriors, common interior areas, fire doors and everything in between. We can also arrange anti-graffiti and anti-rust coatings to make the entire complex.
Our Sydney strata painters do not compromise quality. Every project we undertake is geared to guarantee your satisfaction while staying within budget. Whether you require a simple touch up or a more complicated program from us, we won't compromise on giving you a quality painting service that will look great and last.
As a professional strata painting contractor in Sydney, we have four decades of knowledge and experience to back us up. Our third-generation master painters will give you a free quote that will match any comparable quote. So why not call us today on 02 9973 3131.
When experienced strata painters matter, call Summit Coatings
If you're a strata manager, committee member or invested owner then you know how important it is to be dealing with professional strata painters.
Want to get started? Fill out our online enquiry form.
Comprehensive and convenient service for your strata project
We have partnered with many strata schemes over the past 40 years. So we appreciate the concerns and processes of strata managers, residents and owners. Our service has thus evolved to include as many options for you as possible:
Scaffolding options to minimise inconvenience and cost

Maintenance for residents

Access to our trusted remedial builders' service

Difficult access including rope-access, concrete spalling

Protective coatings
As well as texture coating and painting of complete complexes inside out. All hi-rise buildings can be taken care of by our team of qualified painters. We also know how demanding a strata project can be on your financial resources. This is why Summit Coatings offer flexible payment options to help your budget.
Serviced Areas
During our 40 years of experience with strata projects, we have worked in and around Sydney. These days though our services tend to focus on the North Shore and Northern Beaches area. This brings us a wealth of great people and communities to work with.
We will still work in the larger Sydney area though.
So if you are a Strata Manager, Committee Member or invested owner located outside of the North Shore or Northern Beaches
. We would still love to hear from you.
Give us a call
 so we can chat about how our experienced team can help you.
Award-Winning Professionalism
At Summit Coatings, we've been painting strata projects for over 40 years.
Over the years, we've worked as strata painters across nearly every suburb in Sydney. There isn't a situation we haven't seen and there is nothing that our strata painters can't handle.
With so much experience, we have been become industry leaders and we are consistently awarded for our projects and professionalism. You can be sure that the Summit Coatings team will get your strata project completed on time and within your budget.
"I have been associated with the building industry for the past 66 years, retiring as a Director of Kell and Rigby P/L in 1983.
In my long experience, I cannot speak too highly of Robin's own high ethical standards and his personal integrity. I can only compliment him and his tradesmen in the highest terms."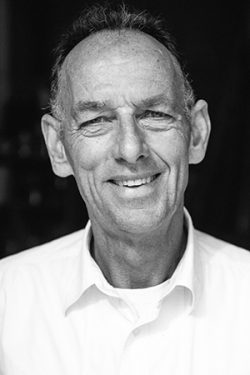 The Strata Manager's choice for over 40 years
Our current principal Robin Ottowa has been Summit Coatings' principal since 1995. He is a third generation in a family business established for over 40 years. It was his father that delivered the first detailed strokes of paint under the Summit name, cementing the brand as a trusted source of strata painters for strata managers statewide.
From Robin's father's very first day (and ever since), we're incredibly proud to say that we continue to gain and maintain the respect and trust of most major strata managers, committees and owners across Sydney.
Becoming an industry leader in not only strata painting but also commercial painting and residential painting has been the result of professionalism across all our projects and consistent delivery of superior service to all of our customers. With this uncompromising view on quality, it is no wonder Summit Coatings is consistently recognised with the highest industry awards!