Are you living in a strata property and taking note of the complex's most important part – the paint? You've probably noticed the strata complex painting could do with a modern makeover.  Below we look at the process of strata complex painting and get some ideas on how to modernise the building.
How to get your strata complex painting project started
So, your strata complex needs a new coat of paint. Our Strata Painters understand this is a big undertaking given the number of people involved in the decision making. The following is a great breakdown of the process:
Speak to the residents of the building and the Strata Manager or Committee and get them on board
Agree on your strata complex painting needs
Ascertain with the Strata Manager/Committee how much is in the budget for the painting project.
Obtain detailed quotes, ensuring companies have the correct insurances and experience in strata complex painting
Work together to choose the right colour scheme or enlist the help of a colour consultant.
The best way to modernise your strata complex painting
Now you've decided to modernise your strata complex with a fresh coat of paint, and it's time to choose your paint colours. You can work closely with our colour consultant who will help you choose the best colour scheme. Also, check out our new colour trends for 2018 for inspiration.
A fresh coat of paint can do wonders. A new colour or even a re-vamp of the existing colour will make your strata complex look new again. Light shades are best to make areas look fresh and spacious. This would work especially well in common areas such as entrances and hallways. To modernise the look, we suggest throwing in a feature wall to really make a statement.
The exterior of your strata complex is the largest area to cover and is super important as it's what everyone will see first! It's important to tie the paint colour in with the gardens and surroundings. A good tidy up of the outdoors will make a huge difference. A clean up of the gardens, pathways, and driveways can add to the street appeal and complement your new strata complex paintwork.
The strata property below demonstrates how painting a strata complex in a modern cream with dark trim can really lift a property. Also complemented with a manicured garden, this property is presenting its best street appeal.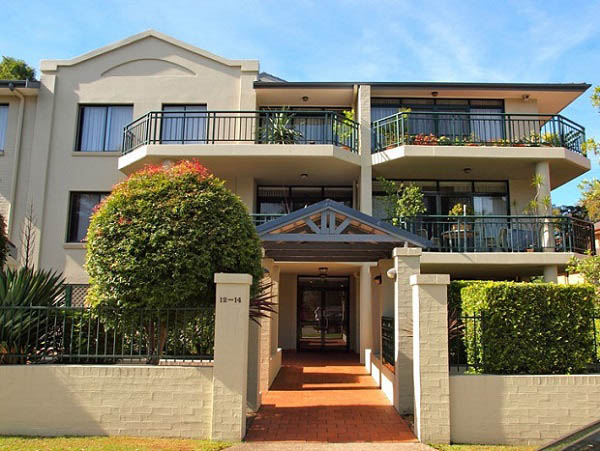 For a more modern earthy look, a green and grey colour pallet would look spectacular. Or, to really make a statement, you can modernise the building with a dark shade, like charcoal. Team this with a contrasting light shade trim and/or interior.
Mixing and matching different textures is also a great way to modernise your strata complex painting. If you have a red brick building, take advantage! We can paint sections of the complex to mix in the brick and paintwork. This is a popular modern choice, as seen in the image below.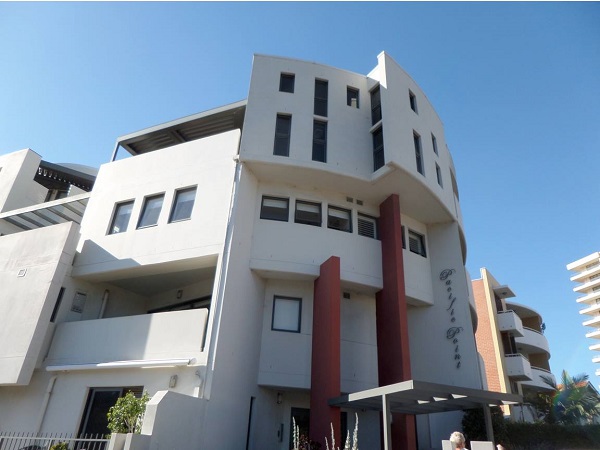 Have a look at other strata complex colour schemes in your area for inspiration. You can also look at endless images online through Google and Pinterest.
The importance of Strata Complex Painting
Pros
Update and modernise the façade of your strata complex
Improve your street appeal
Increase saleability
Increase rental return
Cons
Decrease the financial position of the strata complex budget
Painting is about more than making your strata complex aesthetically pleasing. Paint also protects the building. With our harsh weather in Australia is an important aspect. We can help you choose the right paint, though, to prevent things like rusting and concrete damage if you have these materials on your property.
Given how complex strata painting is with the many elements involved. It's important to work with a company that has strong experience in strata complex painting. We have over 50 years of experience and understand what's involved to ensure the painting process is smooth and stress-free for all parties involved.
Contact us for a free quote today if you are ready to modernise or update your strata complex painting!
SEE THE DIFFERENCE WITH SUMMIT
Call us today 02 9973 3131