Something that comes up a lot with our lovely clients is whether it's safe to sleep in a room that still has paint fumes lingering. You'll be glad to know that the answer is yes! But….. there's always exceptions to the rule and it's best to err on the side of caution. If you suffer from
allergies
asthma
headaches
sensitive to smell
Then you might prefer not to but if your house painter has used paint with a low VOC rating then you are technically fine.
What interior house paint we recommend so it's safe to sleep if paint fumes are lingering
You'll be happy to know that we use and recommend Taubmans Endure paint which is approved by the National Asthma Council Australia's Sensitive Choice Program. It has a low VOC rating of 16g/1L for their interior range which is fabulous.
If you are able to leave the room for 24 hours before sleeping in there then do so and make sure you keep the room well ventilated. When it comes to a child's room or baby nursery you might prefer to be cautious though and leave until the smells leaves altogether. Peace of mind is everything!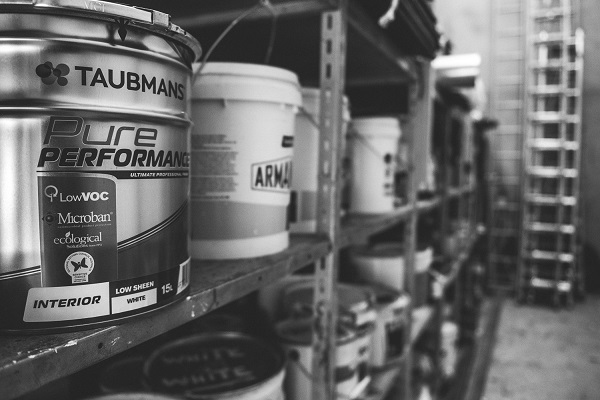 Be aware the hazards of paint fumes
Just in case inhaling paint fumes does affect you, it's good to know what to be aware of too. So, if you experience any:
headaches
dizziness
nausea
breathing problems
eye irritation
throat and lunch irritation
Open the doors and windows if you are in the room that has been painted. Or if the smell is lingering throughout your home then take yourself outside. If you are concerned, then it's always best to get checked out by medical personnel too. You can never be too careful when it comes to your health.
Some wonderful ways to help neutralise paint smells are:
If you want to dry and improve or remove the smell as quickly as you can and opening the doors and windows isn't quite doing enough. You can try the below natural remedies too:
to open all windows and doors, of course, to help clear the smell.
cut up an onion and place around the painted room. The onion absorbs any smells.
a bowl or two of vinegar in the room also helps to neutralise the air.
Call in the professional house painters
At the end of the day call in the professionals to paint your home and if you are concerned about any lingering paint fumes. Why not spoil yourselves and have a night away at a hotel. Or if it's the bedrooms that were painted you can always have a family sleepover in the lounge. The kids will love it!
SEE THE DIFFERENCE WITH SUMMIT
Call us today 02 9973 3131