Are you thinking about renovating your North Shore home? Have you checked if your prospective builder is licensed? Do they have adequate insurance cover? Today we look at the best way to stay safe – Home Building Compensation Fund (HBCF).
What is Home Building Compensation Fund?
HBCF is the new name for Builders Warranty policy. It is the insurance that covers Sydney and NSW homeowners including your home in North Shore and Northern Beaches. It has been put in place to protect you as a homeowner for:
Loss of deposit
Failure to start or finish
Defective work
If you're planning a renovation on your North Shore home, HBCF is essential in most cases. Some projects will not legally require a builder to have HBCF so do your research to make sure you know where your project stands.
When do I need HBCF for my North Shore renovation?
As a North Shore home renovator, you don't need to take out HBCF. Your builder needs to take out the insurance. HBCF is required for any residential home building work valued at over $20,000. If the cost does not exceed this amount, there is no legal requirement for the insurance. If the work is valued at over $5,000 your builder must hold an appropriate licence with Fair Trade. Regardless of the value, all contractors must carry the appropriate licenses required.
There are some projects that do not legally require a builder to have HBCF:
New multi-story residential buildings more than 2 storeys
Some stand-alone contracts for internal installation, water features etc.
Contracts carried out by certain Government departments.
Your builder looking after your North Shore renovation should provide you with the relevant insurance certificate. If not make sure you ask! It's important to know exactly what you should be looking out for and don't be afraid to speak up if something doesn't feel quite right. You will need this insurance certificate should you need to make a claim.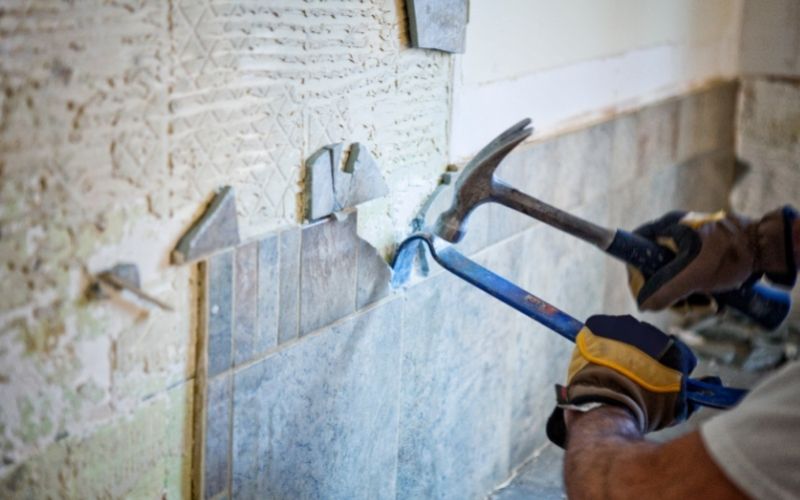 What's the difference between a certificate of insurance and a certificate of eligibility?
There's a big difference between a certificate of insurance and a certificate of eligibility. This is a really important point for North Shore renovators to remember!
A certificate of eligibility only shows that the builder is entitled to apply for a certificate of insurance. This does not mean they actually have the HBCF insurance! It is vital the builder supplies you with a certificate of insurance. Check the certificate for the following before your North Shore renovation begins:
A project-specific certificate of insurance
Name of the builder and homeowner
Value of the contract
Address of the property
Details of the work
Another very important tip from us is to always check the certificate of insurance is legitimate! You can do this by checking the details on the Certificates Register.
Hopefully, your builder will do a fantastic job on your North Shore renovation. Then there'll be no need to worry about claiming through HBCF. But things can go wrong! It's so important to cover yourself! The same goes for painters. Do you need a licensed and professional painting contractor? If so, do your homework! It's hard to know how to choose a licensed painter. Here are the top things to consider before your next North Shore painting renovation:
Here at Summit Coatings, we are an award-winning team that care about our customers. We can help you with your next North Shore renovation. Contact us today to discuss your painting needs!
SEE THE DIFFERENCE WITH SUMMIT
Call us today 02 9973 3131