Is your Sydney roof looking worn out and tired? You're probably wondering what your options are and which is best. Does your home need re-roofing or could a roof painting service suffice? How do you even tell if you need roof painters or a re-roof? Below we look at the pros and cons of roof painting in Sydney vs re-roofing.
Why is it important to maintain your Sydney roof?
Your Sydney roof protects you from the elements – wind, rain, the sun and everything in between. The problem is, when it comes to our Sydney roofs, we tend to have an 'out of sight out of mind' attitude. It's important to take notice of your roof. Maintaining your Sydney roof won't just save you from the elements, it will also save you a lot of money!
Maintaining your Sydney roof yourself is great. Like most things though, at some point in time, you will need to call in the experts to help! When it's time for the experts, it's time to make the big decision – re-roof or roof painting.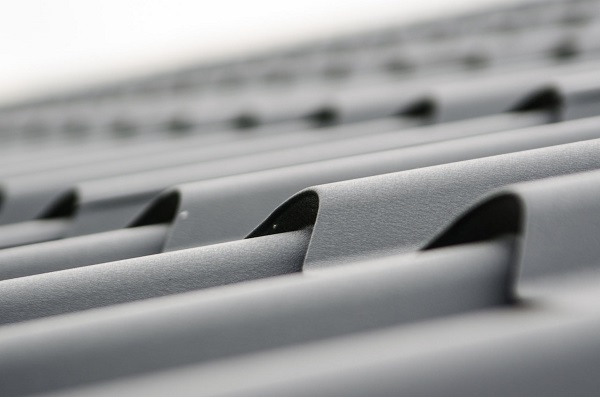 What are the Pros and Cons of re-roofing?
Re-roofing will obviously mean you will have a brand new roof and everyone loves brand new things, right? This, however, will come at a cost. A standard sized home can cost upwards of $20,000 to re-roof. Not to mention the disruption and time it takes to complete the job. This can cause havoc for busy Sydney homeowners. Of course, sometimes you have no option but to re-roof. Perhaps you've purchased a home with severe roof damage. Maybe your Sydney roof has suffered damage in a storm. This is when re-roofing is a good option. Below we list the pros and cons of re-roofing:
Pros
Adds more value
More energy efficient – traps cold air in during summer and warm air during winter
Brand new materials
Cons
Costly
Longer turnaround
Disruptive process
Of course, it's always great to be able to save money! So if your roof isn't in total disrepair why not consider a much cheaper option – roof painting for your Sydney home instead?
Why is roof painting in Sydney the best option?
Roof painting, also known as roof spraying, is the restoration of your existing Sydney roof. It's a much more cost-effective way to give your roof a makeover. Our award-winning team can help you assess whether roof painting for your Sydney home is your best option.
How will roof painting benefit your home? Well, as we all know, the number one enemy of any Sydney home is roof leaks! There's nothing worse than water damage. Our roof painters in Sydney use an advanced membrane system which will apply long-lasting waterproofing to your roof. Painting your Sydney roof is also a great money saving option if you're thinking of selling. Buyers will be drawn to a house with a brand new looking roof!
Below we look at the pros and cons of roof painting:
Pros
Cost-effective
Quicker turnaround
Will fix leaks
Aesthetically appealing
Will bring your roof back to life – adding up to 15 years to your roof's life!
Cons
Won't fix larger leaks
Won't fix a damaged roof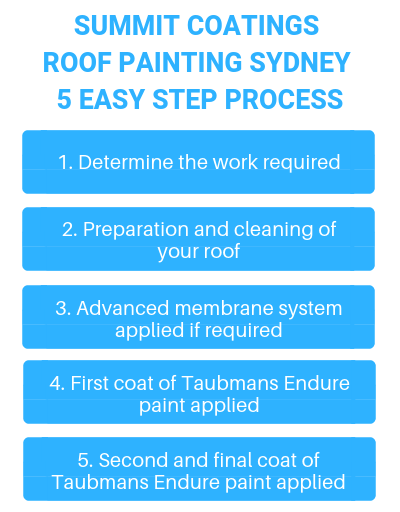 The below before and after shows the dramatic improvement our roof painting service Sydney can provide. Check out our gallery for more great transformations!
Before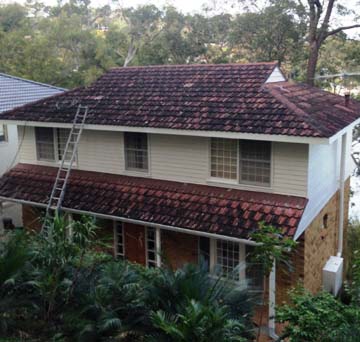 After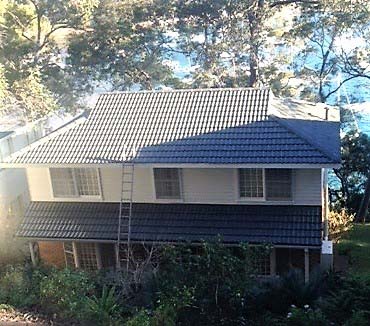 So next time you walk outside, look up and check out your roof! If you think it needs a makeover, we can help! There are many ways our roof painting service can fix your tired looking roof. Why not contact us today to chat about the best option for you?
SEE THE DIFFERENCE WITH SUMMIT
Call us today 02 9973 3131