When is the last time you thought about your exterior house colours, let alone painted the exterior of your home?
If you're scratching your head right now and struggling to come up with an answer, it likely means that it's been too long since the last time it was done.
Did you know you should have the exterior of your home painted every five to ten years or so?
You should also make sure that you pick the best exterior house colours to suit your home and tastes. Take the time to choose exterior house colours that look right on your specific home. That way, you'll love the finished product until the next time it's due to be repainted.
Take a look at our tips below to help you choose the right exterior paint colours for your home.
How to choose the best colour combination for your house exterior
When people are in the process of trying to track down the best exterior house colours, they often make the mistake of diving headfirst into the sea of colours available to them. Avoid doing this until later.
Before you do anything else, you should stand outside your home and inspect the different colours that are already on the outside of it. You're going to be changing the primary colour of your home. Your roof colours, windows, and any brick on the outside of your home will likely remain the same.
The paint colors you choose will need to complement these colours nicely and play off them. If they don't, the exterior of your house is going to look mismatched once it's painted.
Choose exterior house colours that are going to work well with the colours that will remain. You'll be able to rule out some possibilities by taking this approach from the start.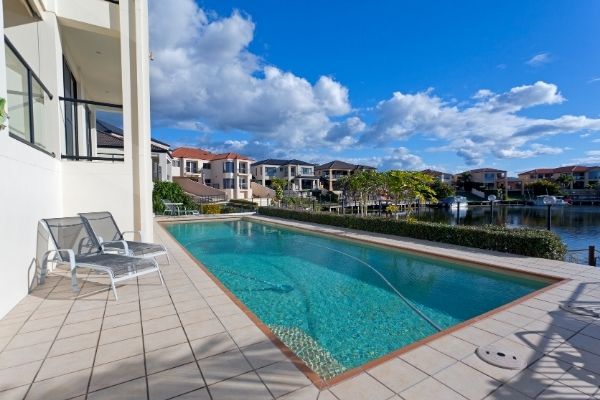 Check Out the Exterior Paint Colours Your Neighbours Have Used
Often, homes situated on the same street will have a similar look and feel to them. They'll all be the same style of house, which means you won't have to look very far for inspiration when choosing your colour palette.
Check out which exterior colour schemes your neighbours have used and see what you like and what you don't as far as paint colours are concerned.
You don't want to give the exterior of your house the same appearance as the exterior of one of your neighbour's homes. But you can see some of your options and increase your chances of finding the best colours for your home's exteriors by turning to your neighbours for inspiration.
Ask a Residential Painting Company to Help You Choose Exterior House Colors
If you're an artistic person by nature or someone with a strong home design background, you might know which exterior paint colours will work best for your home. But if this isn't you and you don't know the first thing about picking out the best exterior colour scheme or where to start.
Our professional and experienced painters in Sydney can evaluate your home's exterior, including the front door, and recommend the best colour scheme to suit your home and curb appeal.
Don't be afraid to rely on qualified and professional painters' advice for help when you need it. They know all about the best exterior house paint colours and can suggest some colours that you should strongly consider before painting your home.
Thinking About Moving?
Are you thinking about moving, or it a possibility down the track? It can always be beneficial to check in with a real estate agent. They can provide some invaluable advice to help those offers come rolling in if you decide to sell.
The more people fall in love with your home and curb appeal can help a lot with this, the better for you.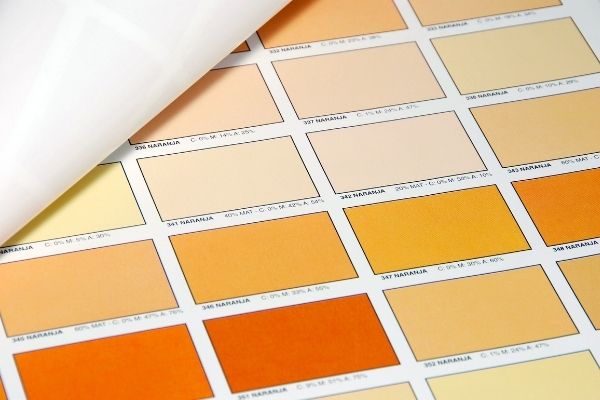 Test Your Favourite Exterior Colours Schemes Before you Begin
Regardless of which exterior house colours you choose for your home, you should always test them out ahead of time before committing to them. You should try to test out several options to see which one looks the best when they go up on your home.
You might absolutely love a colour when it's on a swatch on your dining room table. But once you see it on your home, you might not love it as much anymore.
Check out our popular exterior house colours for 2020 for some great ideas.
By testing out some of the best exterior house paint colours on the side of your home, you can find out which will and won't work for your particular house. It'll make you more confident in your final decision and allow you to give the green light to house painters in Northern Beaches to get started.
Need a Hand Finding the Best Exterior House Colours for Your Home?
Are you having a hard time deciding which colours to use on the exterior of your home? We would be more than happy to show you some of the best exterior house colours around with fabulous accent colours too.
We can make suggestions based on your home's architecture and make sure you pick out the best colours to paint your style of home.
Contact us today to arrange an obligation free quote, and let us also paint your house from top to bottom and ensure you love it when it's all done.