One of the many benefits of living in multi-residential building is that the body corporate must maintain the common property in a good and structurally sound condition. This falls under the body corporate's responsibility. Which means you have less to worry about when it comes to common property maintenance and more time to focus on your own space – exciting!
You can find out more about your responsibilities as an owner on the NSW Fair Trading site.
Read on to find out more about a body corporates maintenance regime.
Painting is an important aspect of body corporate maintenance
Exterior painting and interior painting of common areas is just one area of responsibility that the body corporate handles. They will decide what colours are suitable for the entire building and make sure the area looks great.
Which means you don't have to stress about external paint colours – giving you more time to focus on what matters in your area. You could even give your walls a fresh lick of paint!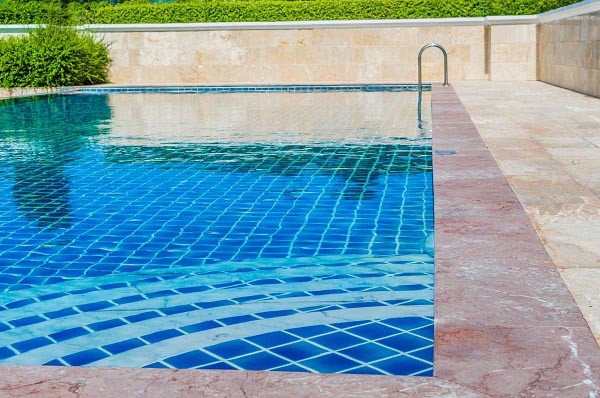 No need to worry about pool and recreation maintenance
Pool and BBQ areas (if your multi-residential building has one) will be maintained and looked after by your body corporate. This normally includes all maintenance like cleaning and any repairs that are required. Which means you don't have to spend hours on the weekend trying to clean a pool – because let's be honest it can take a lot of time to have to look after a pool. You can just head down for a swim whenever you feel like it and not have to worry about cleaning or repairing it!
Same goes for the BBQ – of course, you are responsible for cleaning the BBQ after you leave – but in my experience, the BBQ's provided are always super easy to clean (and you don't have to worry about filling up a gas bottle) sounds like a win-win!
Garden areas that fall in common areas
Other areas that are the body corporates responsibility are the garden areas that fall in common areas.
Mowing: of any grassed areas in common areas (which means you get more time to swim or paint your internal areas!)
General garden maintenance: Trimming of bushes, shrubs and trees will also be taken care of too.
Maintaining these areas can be very time consuming and unless you have plenty of spare time and a bit of green thumb can end up being a bit of a time suck.
The best thing about not having to worry about this sort of maintenance is that you get to reap the rewards of living in a clean and well-maintained space and you didn't have to expend any energy. How great does that sound!
How can Summit Coatings help?
If you would like more direction and guidance in painting for your North Shore home, then we are here to help. And with a team that is highly experienced in strata, multi-residential and high-rise buildings we are the painting team to help bring your dreams to life!
SEE THE DIFFERENCE WITH SUMMIT
Call us today 02 9973 3131