Your local strata, hi-rise, commercial and residential painter
Our painters offer nothing but the most precise and deliberate service to our customers on Sydney's Northern Beaches and enjoy being in the same community as so many of our happy customers.
Summit Coatings has a team of professional strata painters, commercial painters, and house painters servicing the Northern Beaches area of Sydney. We also partner with strata schemes and preserve the beauty of old buildings through our heritage painting services and revitalise roofing through roof painting and restoration.
Our strata, commercial and residential services include
Apartment and office fire doors
Advanced roof membrane system to help prevent water penetration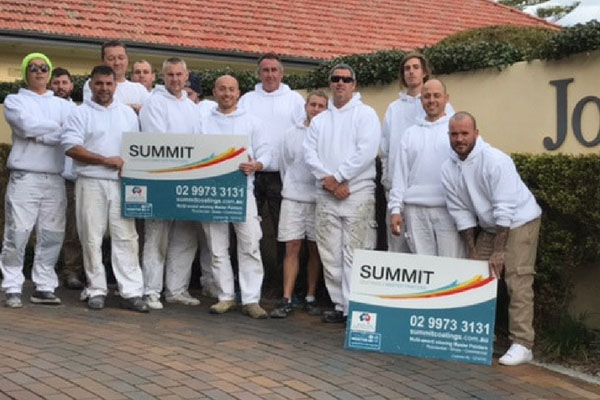 No Job Is Too Small or Large for Our Award-Winning Painters
Looking to paint a feature wall? Or need the side of a hi-rise building painted? No job is too small or large for our fully licensed team of professional painters around Northern Beaches.  Summit Coatings are registered Master Painters, and by hiring a master painter for your home or business or for strata maintenance, you won't have to stress over the quality of the outcome of the job. With a quality guarantee and a company wide focus on fully preparing for the commencement of the job, we are confident you will be more than satisfied with the quality of work completed by your local house painter in Northern Beaches.
No job is too large! We are experienced external painters, with our own scaffolding team, so have no limits on where and what we can achieve. We think it's important to have in-house scaffolders as it speeds up the efficiency of the job and you as the customer only have to coordinate with one person – freeing up precious time for other important matters.
Committed to quality painting in Northern Beaches for nearly 50 years
Summit Coatings customers get the best possible finish for the best possible price by award winning, industry recognised master painters. With almost 50 years of professional service, we've built a reputation that you can trust on a service we are proud of. Call Robin on 02 9973 3131 to discuss your requirements and get a quote.
In our almost 50 years of service as painters on Northern Beaches, we have had consistent recognition for our high standards of workmanship and compliance with Australian Standards and Occupational Health & Safety. We ensure we only use qualified, licensed painters to continue to set industry standard and lead by example. We are members of Master Painters Australia and are accredited as Trades Monitor Contractor. All our paint contractors work exclusively with Taubmans paint products to provide the best longevity possible for your surfaces.
Get started on your Northern Beaches painting project today. Call 02 9973 3131 for a free quote.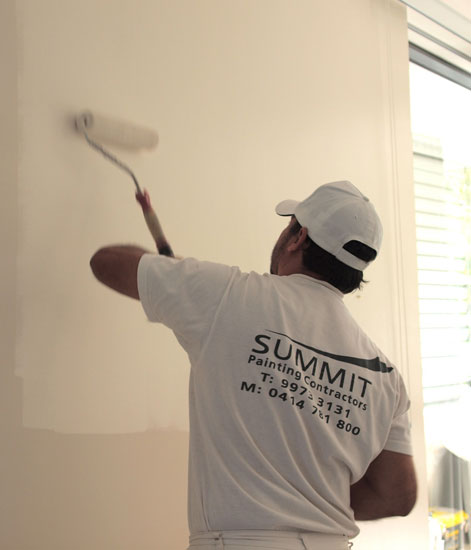 We are ready to provide top shelf service for a reasonable price to our neighbours on the Northern Beaches. If you happen to get a better value quote elsewhere, we will happily price match if fully comparable. Call Robin now for a quote on your home, business or strata maintenance, for the best possible value for money on 02 9973 3131.


Preparation is key to providing a quality paint finish. Ensuring the appropriate equipment is used, all finishes are protected with drop sheets, the right paint is purchased and time has been allowed for the job is important. Our residential painters only use Taubmans certified products for the longest lasting finish on your surfaces. It may seem slow to start, but the important time spent preparing the job properly means an efficient job thereafter, with less inconvenience to your home or workplace. We are already equipped to do the best possible job for your property, with all the tools of the trade ready to go, so save yourself time and money and get a registered master painter to do the job!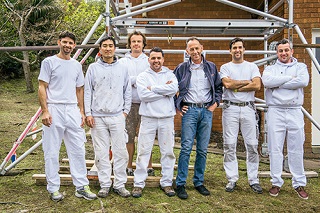 Call Summit Coatings today and speak with Robin and the team about your new feature wall, repainting the exterior of your office or any maintenance you require in your strata role – just to name a few painting jobs we can help with.