When you own a heritage home or building there are many things to consider when it comes to wanting to get the painters into your Northern Beaches property. Council laws and Heritage Council restrictions can vary depending on your location and each state has its own Heritage Council so make sure you check those out before doing anything or speak to your painters about doing so.
Having a Heritage Listed property doesn't mean that you can't make changes to your property it just means that you may need approval for what works you want to carry out depending on how your property is classified.
There are a two of types of "heritage" too with one being that your property is Heritage Listed and the other is that your home is in a Heritage Conversation Area just to confuse the matter more. Depending on which your property is classed under will depend on what sort of restrictions you have on your property. So, if you are not sure what your property is classified as please check with your local council and Heritage Council. You can also employ the services of a Heritage Advisor to liaise on your behalf. They do this on a daily basis so know the ins and outs of everything and how to streamline the process more.
Popular colour options for heritage homes
What colour scheme is available to paint your heritage home will depend on what area you are in and the style of your heritage home. You may wish to stay with tradition and have your painters repaint in the same colours as you have or you may wish to freshen things up and have the painters use a more modern colour scheme in which case you will need to seek approval normally.
If you aren't sure what colours to use a great way to get some ideas and see what colours work and what is allowed is to take a walk or drive around your neighbourhood and see what the neighbours have used.
Some of the popular colour schemes for traditional homes are:
Neutrals and browns for walls
White for wrought iron
Dark colours for exterior doors
Dark colours for the roof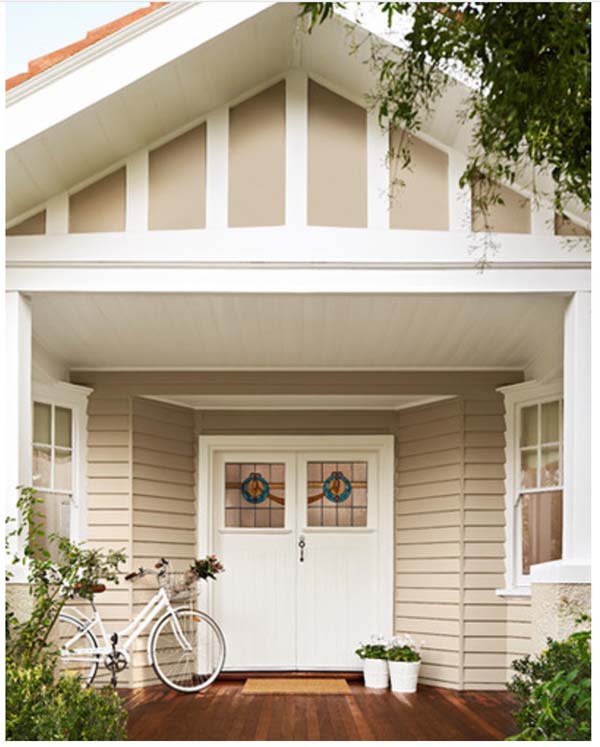 Source: Houzz
Some modern heritage colour schemes are:
Grey/charcoal roof with a white trim and dark walls
Grey walls, white wrought iron and black for exterior doors
White for the walls with a darker shade of white for the roof and use a vibrant colour such as red for the front door.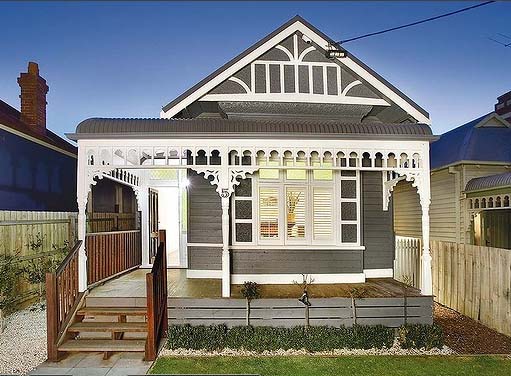 Source: Stylish Livable Spaces
Too many options to choose from? A good rule of thumb or something to keep in mind is that glossy black is a great way to add class and trim painted in a deep green and deep red are very popular and you can't usually go wrong depending on the style of your home and the area you are in.
If you still aren't sure you can always ask your favourite painters, Summit Coatings.
Has lead paint been used on your heritage home
Unfortunately, you can't tell if your home has been painted with lead paint just by looking at it. One way to find out is by purchasing a test kit from your local hardware store. Or if you prefer to consult experienced and professional painters who will take into account the era of your home and when it was last painted. They will no doubt run a test themselves too just to be sure.
If you find your home has been painted with lead-based paint there's no need to worry until the paintwork has been damaged i.e. flaking, chalking or worse.
Rather than trying to remove the lead-based paint yourself we would highly recommend getting in the professionals as if not done correctly you can make yourself very ill and also those in surrounding properties too as dust and particles travel in the air.
Engage professional and experienced heritage painters
Summit Coatings are experienced in all aspects of heritage painting from homes through to large commercial properties and even churches. Heritage painting and restoration is an extremely specialised field and you want to ensure you are obtaining the services of a suitably qualified painter which is why we are also a member of the Master Painters Association of New South Wales or whichever state you are located in.
Did you know Summit Coatings were a finalist in the Master Painters Association NSW Awards for Excellence in 2015 for a heritage painting project our painters undertook in Strathfield?
So contact us for your next heritage painting project. We would love to speak with you.
SEE THE DIFFERENCE WITH SUMMIT
Call us today 02 9973 3131