We often talk about our business's painting side, but that's not all of what we do. We've also got your natural timber or cedar home covered! I'm sure we can all agree on natural timbers, and cedar homes or features within the home are simply stunning. But they don't come that way or stay that way. Below we look at our top product pick to treat your natural timber or cedar home – Sikkens.
Sikkens is the brand recommended by professional painters, architects, builders, and interior designers around Australia. The transparent finish enhances and protects the natural beauty of your timber. Making Sikkens a popular woodcare coating system.
We use Sikkens because it's the best product on the market for your natural timber or cedar home and its features.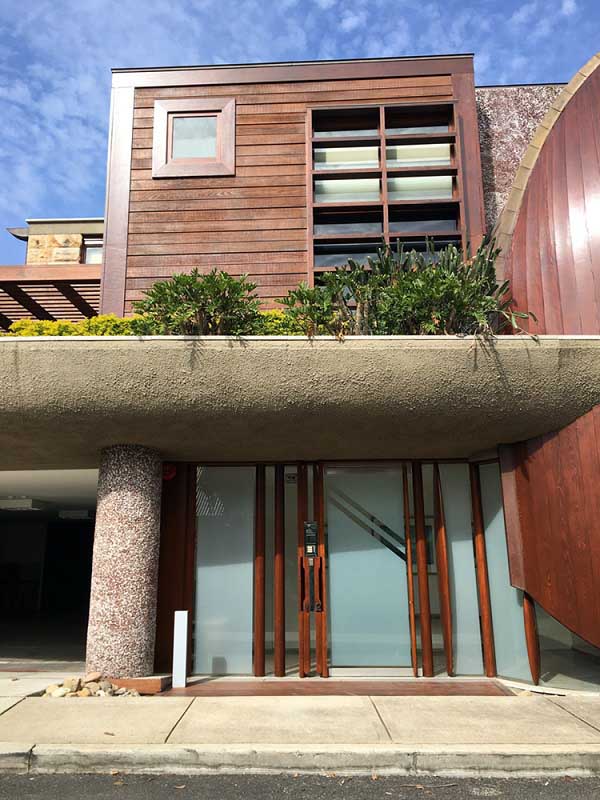 Can I treat my natural timber or cedar home myself?
With DIY becoming more and more popular, it's pretty common to give any home improvement job a go. Treating your natural timber or cedar home yourself is no different. Sikken's How to Guide has some great step-by-step videos to help you. Like everything though, DIY isn't for everyone. Below we look at some of the top tips when treating your natural timber or cedar home. You can decide if you would like to give it a go or call in the professionals:
Only attempt realistic DIY projects: the image above is a project we completed. As you can see, it is a large scale project. We used tools and equipment even the best DIY experts won't have. Then, of course, there's the safety side of things. So, if you've got a small deck out the back to treat – go for it. If the entire exterior of your North Shore home is natural timber or cedar – perhaps leave it to the professionals.
Test first: before you apply the stain, test it! This step is essential because, unlike paint, the wood the stain is applied to determines the colour of the stain. Different natural timbers and cedars will show very different results from the same stain.
Never mix coatings: ensure you never mix oil and water-based coatings. If you are recoating a timber house, feature wall, or deck, use the type of product that has previously been used. If you want to swap coating types, you will need to strip the timber back to bare wood and start afresh.
Keep it clean: Sikkens woodcare coating systems are oil based. This means if you spill any stain it can only be removed with mineral turps. If you're attempting a DIY project, keep this in mind and do your best to keep your work area clean. Cover any precious items that may be around, or better yet, remove them! All equipment used will also need to be cleaned with mineral turps.
What are the pros and cons of using Sikkens for my natural timber or cedar home?
Like every product on the market, there are going to be pros and cons so let's take a look.
Like every product on the market, there will be pros and cons, so let's take a look.
Sikkens Pros:
Suitable for indoor and outdoor – perfect for those indoor wooden features
Oil based – penetrates the wood better, more durable, takes longer to dry so it produces a more even finish, and won't cause the wood grain to raise
Sikkens Cons:
Has a more pungent odour while using and drying
Need to clean up with mineral turps
Not as resistant to mildew as water based coatings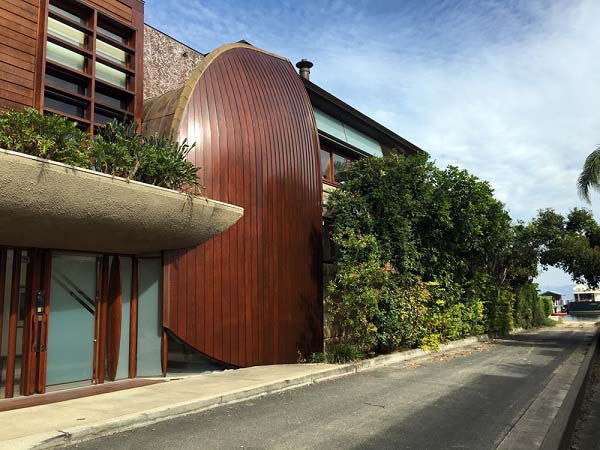 The Sikkens range has been tried and tested since 1973. It covers every wooden feature of your home, inside and out! We recommend Sikken because, just like the paint we use, we believe it is the best. We strive to keep our award-winning reputation and, more importantly, our customers happy! Contact us today to see how we can help you!
SEE THE DIFFERENCE WITH SUMMIT
Call us today 02 9973 3131