Fancy yourself as a bit of a DIY master? Whilst painting is best left to the professionals, we always love encouraging our DIY readers. So, give it a go BUT just remember it's essential you know your residential paints. Don't worry, we can help!
What paint should be used in each room of your Sydney home?
Before you start any DIY painting make sure you know your residential paints! Every room has a different micro-climate and therefore needs different paint. If you ensure you use the right residential paint for the job, your paint will last longer. We always use Taubmans Endure paint. It's the best paint available and has endless types of paint and shades to choose from.
You want your newly painted home to shine in all aspects. First and foremost, you must know your residential paints and where they should be used.
The kitchen
The basic rule is the higher the shine, the more durable the paint is! Your kitchen cops a lot of wear and tear. With food splatters, grease marks and everything in between, you're going to need a tough paint! This means one thing – high gloss paint! Whether you're dealing with a small kitchen or a chef's kitchen, high gloss is very durable and easy to clean. The only negative is it does tend to highlight imperfections. If you're painting an older kitchen, know your residential paints and go with a semi-gloss instead.
Living and dining room
Your living and dining room is probably where you will spend the majority of your time. Eating meals in the dining room and relaxing in from of the TV in the living room. A lot of houses are now built with these areas joined in an open plan design. Even if your home is not an open plan, we suggest the same type of paint for these two areas. Satin finish paint is the best for these high traffic areas.

Bedrooms
The paint type used in bedrooms depends on the use! For example, a kid's bedroom is probably going to get a lot more wear and tear than the master bedroom. For master bedrooms, we suggest using a matte finish. This will offer great coverage and won't require as many coats. Matte finishes also don't reflect the light, so it won't show up all the imperfections too easily. For kids' bedrooms, that will cop a lot more abuse, we suggest a satin or semi-gloss paint. Any parent will tell you just how much goes onto walls when kids are around! So, if you're painting your new home with kids planned down the track, know your residential paints!
Bathrooms
Now, high gloss is very durable and easy to clean so you would think it's perfect for a bathroom. Not really! High gloss paint is very shiny, and this tends to look a little off in a bathroom space. Know your residential paints and opt for a semi-gloss. Whilst not as shiny as the high gloss, you will still get strong durability. Semi-gloss will also protect your walls against moisture and drips.
Family games room
Family and games room means one thing – FUN! The family's having fun together is what life is all about. However, your Sydney walls probably won't love the high level of wear and tear they'll cop. For a family games room, you want a paint that is super durable. A satin finish paint is very easy to clean and great for DIY painters as the application is easy too.
Skirting boards, doors, and windows
For skirting board, doors and window trims, you have to have something that is durable and long lasting. Skirting board particularly cop a lot of wear and tear from us. Add in kids and pets and your skirting boards are in for a beating. We highly recommend using a semi or high gloss paint on these areas.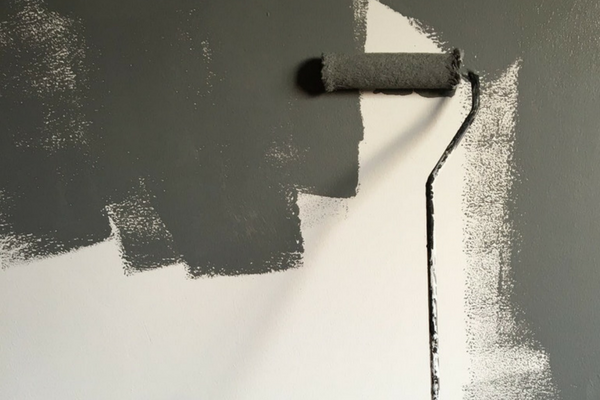 Don't like DIY? Our professional painters in Sydney can help!
Have you read the above and thought 'no thanks'? You wouldn't be the only one! Residential painting it a big undertaking. Most people like to leave this job to the professionals. Choosing the right residential painter is important. Here at Summit Coatings, we have an expert team with decades of experience. We are members of the Master Painters Association NSW so you're guaranteed a perfect job, every time. If you need your Sydney home painted, contact us now!
SEE THE DIFFERENCE WITH SUMMIT
Call us today 02 9973 3131