We all now know the pros and cons of roof spraying, but why is it so important to choose a high-quality roof spraying service in Sydney? Like everything in your home, your roof is precious. In fact, it protects a large portion of your home. Therefore you want to ensure your roof spraying is of high quality and professional finish.
A quality roof spraying service can really fix your tired looking roof. It is a cost-effective way to restore and make your roof look new again! Even though it is extremely cost effective, you are still spending money. Obviously, when you're spending money, you want to ensure you are spending it wisely.
How do I choose the most high-quality roof spraying service in Sydney?
Like any home improvement project, you need to research and know how to choose a licensed painter. Here are our top tips when searching for a high-quality roof spraying service for your Sydney home:
Get several quotes: we recommend getting at least three quotes from three reputable companies.
Check insurances and licenses: this is crucial! All high-quality roof spraying companies will have the correct insurances and licenses in place.
Take notice: really look at the way the roof spraying company is treating you from the very first contact. Usually, first impressions are right, so go with your gut.
Do your research: put on your detective's hat and do your research. Check reviews online. This is usually a great way to see if a roof spraying company is actually going to provide a high-quality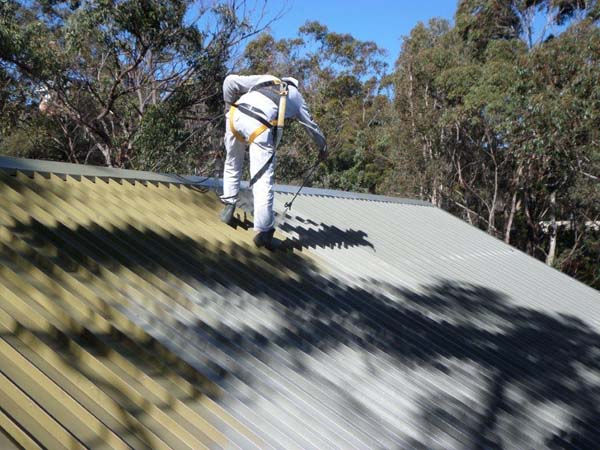 What should a high-quality roof spraying service be offering me?
It's hard to know what you should expect from your roof spraying service. After all, if your last roof spraying was high quality, you shouldn't need another for up to 15 years! There are some obvious things you should expect – honesty, reliability and good workmanship. High-quality Sydney roof sprayers should also offer the following:
Preparation: a high-quality roof spraying company will provide a good service from start to finish. This includes preparing your Sydney roof for spraying. The better your roof is cleaned and prepared, the better the end result will look.
Advance Membrane System: if you are having problems with leaks but can't find the source, this will be perfect for you! Our advanced membrane system can reseal your roof. Any little gaps, cracks etc. will be sealed ensuring the structural integrity of your roof again. Even if you haven't got any existing leaks, prevention is better than cure!
Two coats of quality paint: one coat will not sufficiently take care of your Sydney roof. Think about all the severe conditions your roof is put under. Two coats of high-quality paint, such as Taubmans Endure, are essential. This will ensure your roof is protected and looks its best.
Clean up and aftercare: Sydney roof spraying services should include a thorough clean of the job site before finishing. Another important factor is to ensure you are given the correct aftercare. Make sure you feel comfortable in contacting the company should you have any questions or issues after the job is done also.
Why is Summit Coatings the best high-quality roof spraying service in Sydney?
There are no shortcuts taken here at Summit. We take pride in our workmanship which you can see from the number of awards we have won with the Master Painters Association of NSW. With over 30 years' experience, you can rest assured we know what we are doing. Just take a look at the before and after images below – our roof spraying service is definitely high quality and the best in Sydney.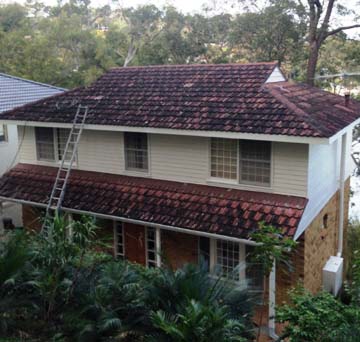 So, if you're thinking of getting your Sydney roof painted, contact us today! We are here to help you by providing a high-quality service that will have your Sydney home looking brand new again!
SEE THE DIFFERENCE WITH SUMMIT
Call us today 02 9973 3131