Hiring the right tradie to work with is important. But mastering how to deal with tradies effectively works both ways.
To help keep the experience a positive one we have put together a list of our top tips to follow.
Communication is key when dealing with tradies effectively
Communicate appropriately and effectively. By this we mean – be clear and concise. Consider what you are wanting and what you want to achieve. Also, don't assume anything!
It's a great idea to be open and listen to suggestions too. Two heads are better than one so they say. If you can work out a plan from the start with your tradie and discuss what you need. Then allow them to discuss the job from their perspective. Opening these channels of communication from the start will do wonders for you both.
Put it down on paper
We can't stress this point enough! Always put it down on paper if it's important. Ask for all of the details in your meeting to be put into an email or into a document for you to sign and keep. Ensure all the details that you discussed and requested are noted down. And if you're not sure ASK!
It is easy to assume that something discussed would be included but if it is not written down in the plan and more importantly quote chances are it will be forgotten and isn't included.
It's good to communicate this when you first are looking at hiring the right tradie for you – make sure that they are happy with providing this to you from the beginning.
Seek clarification from your tradies when needed
Sometimes it's easier to pretend we know what someone is talking about – when the truth is, we have zero clue! Especially if your tradie is using lingo common to his or her trade. So, don't be afraid to ask for clarification. It's going to be easier to ask up front that down the track. And you don't want to have the job go wrong just because you didn't ask for clarification. Just be honest when you need more information.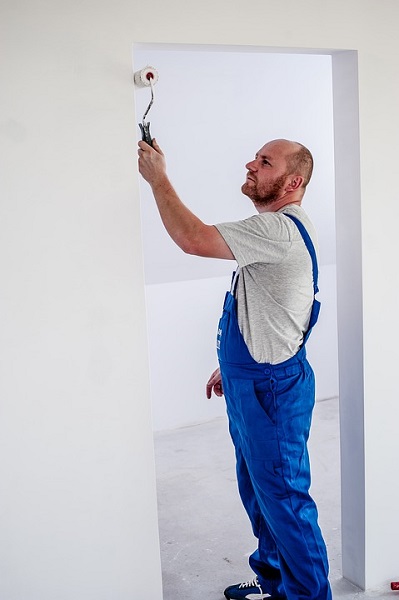 Respect your tradies worktime
It's easy to forget someone is supposed to be working when you are having a good old chat but when they're doing the job leave them to it. Don't hold them up by chatting and checking on them all the time. This will only slow them down and make the job longer in the long run. And neither of you want that!
Have reasonable and realistic expectations
Be realistic: it your tradies are working outside and you have poor weather this is totally outside their control and may push your job back.
Suppliers: can let your tradies down with deliveries from time to time which means it may take longer than expected to get the materials needed to complete your job.
Sickness: it happens to us all from time to time. And a lot of tradies are self-employed without staff for support. So, a bit of compassion and understanding goes a long way.
Hopefully, if you're dealing with a larger organisation, they'll have measures in place to deal with all of this. Or if not then hopefully your tradie will do all he or she can to stop too many delays and you'll be understanding too.
Show your appreciation
It's always nice to show your appreciation to people who are working hard by surprising them with a cup of tea or coffee or a cold drink on a hot day.
No doubt a simple gesture like this would put a smile on their dial and may also help them stay a little bit more motivated and productive.
Leave a glowing review for your tradie
Remember whenever you are working with tradies that you both want the same thing – to provide you with a finished end result that you will be happy and proud to show and tell all your family and friends about.
If they did a great job make sure you pass on the feedback on to them and leave a glowing review on social media or on google review!
Need a professional painter?
If you are looking for professional and helpful painting expert contact us today – we would love to help you with your next painting project!
SEE THE DIFFERENCE WITH SUMMIT
Call us today 02 9973 3131