Has your strata committee decided North Shore or Northern Beaches strata complex needs a new coat of paint? But now you're asking yourself how to choose your strata complex paint colours for your North Shore property?
We have you covered! We have put together a list of things to consider when you sit down to decide which colours will work well for your strata complex and what areas you need to consider and take into account.
Paint colours for the interior of your strata complex in North Shore
It's always quite stressful to decide what colours work best with the interiors, especially for a strata complex painting project as theirs so many factors to consider.
Here are some of the tips we highly recommend when making that big decision so that you can feel more confident with your choice and the strata painting company you choose.
Consider your strata complex surroundings in North Shore or Northern Beaches
Flooring
Artwork – that you have and don't want to change
Hallways and stairwells – are they light and bright, or do they have limited to no natural light?
Light fittings
Take into account all of the above and the colours and textures that will lift the area.
Don't forget your architraves and skirtings
Architraves and skirtings are a clever way to make a significant impact with a colour selection that will make your overall end finish look amazing. You could go with the same colour as your walls which is making a bit of a trend at the moment, or something more classic – pure white! Don't forget to speak to your property managers, who will discuss this with your body corporate on your behalf when making the decision.
Go bigger and brighter
Light, cool and pale colours make an area look bigger and brighter and leave the space feeling cleaner while also appealing to a larger group of people.
Especially when it comes to the hallway and stairwell and whether it has good natural light or not. As if it doesn't, you won't want to use dark or deep paint colours and tones. You will need a paint job that is fresher and will help to add light to the area.
Consider natural lighting for your North Shore strata complex
Always consider the lighting as more natural light will lighten up the colours, while a room with little to no light will look much darker. As we've said, your strata properties stairwell is quite essential when it comes to this.
Your light fittings are important too when choosing your paint colours as how they interact with the paint plays a crucial part. You can use warm or cool light bulbs to work with your paint colour too.
For example, a warmer colour can make the room look smaller and "cosier" –perfect for a large empty space that looks cold.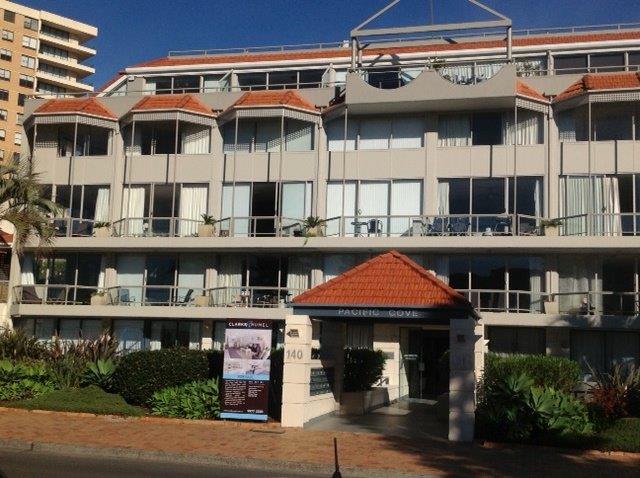 How to choose your exterior painting for your strata complex
Picking exterior paint colours can be scary, and you might be wondering how you will ever decide what colour palette to use.
We listed some of our top things to consider when deciding on an exterior colour!
Stick to neutral colours for the exterior
A good rule of thumb is to stick to more neutral colours. The exterior of your strata complex isn't something you want to update when the colour goes out of style. Although as strata painters, we're quite happy to revisit your property more often. But consider the following:
Neutral colours will blend well with the environment and are great for longevity as they don't go out of style.
Remember that colours will look lighter on larger areas, so consider choosing a darker colour or testing an area before deciding on a final colour.
Consider the visual impact that your paint colour will have
What visual impact do you want to make? Is the building or unit tall or small? Does it have a lot of character where specific colours will suit the personality of the building?
Is it surrounded by landscaping with many different colours, or is it in the middle of a block with nothing surrounding it?
Do you want a colour that blends with your surroundings?
Or do you want a colour that will showcase your complex and make the exterior pop?
If you want to showcase the exterior more – consider lighter and brighter colours. For exteriors that already pop enough, you may want to consider a darker colour.
What's next?
Hopefully, you have a better idea of considering your interior and exterior paint colours for your strata complex in North Shore or Northern Beaches Sydney.
If you still need more direction and guidance, we are here to help, and with over 30 years of experience and many awards behind us, we know what we are talking about.
SEE THE DIFFERENCE WITH SUMMIT
Call us today 02 9973 3131