Are you a body corporate needing your strata building's paintwork updated? It's one of the biggest jobs a body corporate can face and, therefore, the costliest. That's why you want to make sure you get the best strata painter in the industry.
What to look for when choosing the best body corporate strata painter?
1.   Experience
Because of the enormous scope of work usually involved, we always recommend engaging experienced strata painters. We have over 30 years in the industry and regularly work with body corporates and high rise buildings, including multi-residential, retirement villages and more.
Many businesses say they are experienced strata painters or can do the job but ensure you do your due diligence and check the painting company out. As what they say isn't always the case. If something feels or seems off too, it usually is, so trust your gut regarding your painting project.
2.   Referrals
Get referrals if you can from other body corporates, building managers, strata managers or strata committees in the area. An owners corporation who is happy with their strata painter is exactly what you want to hear.
If the building is local to you too, why not visit them and check out the finished product first hand and then you can rest assured you're on the right track.
3.   Knowledge is power
It's also great practise as the strata manager or whatever your position is to know who you are dealing with at the strata painting company.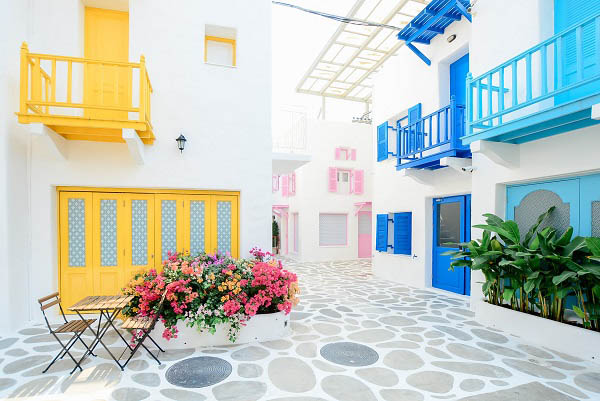 4.   Master Painters Association
Are the strata painters a member of the Master Painters Association? That is an excellent recommendation and peace of mind right there.
We are members ourselves and have also won many awards too for our painting services.
5.   Licenses and insurances
As we always say, make sure your strata painters or any tradesmen, for that matter, have the relevant licenses and insurances. Don't just assume these things, either. Licenses and insurances are areas where your body corporate really should dot their "i"s and cross their "t"s. As not all painting contractors are who they say they are.
What to do next to find the best strata painter?
Do you have referrals, or do you need to source your contacts for local strata painters in your area?
Don't forget to organise more than one quote too. Even as experienced strata painters servicing the Northern Beaches and North Shore area of Sydney, we recommend this. But as we said earlier, we have over 30 years of experience and are members of the Master Painters Association. So, we are proud to say you won't go wrong with us even if we say so ourselves.
SEE THE DIFFERENCE WITH SUMMIT
Call us today 02 9973 3131