Updating your outdoors with paint can be such a fabulous and refreshing way to give your home a facelift and new lease on life. A wonderful way to add extra value and street appeal if you are thinking about selling. Which is why we are sharing our exterior tips for residential painting today.
Front of your home: exterior tips for residential painting
Does your home have a porch, veranda, or fence at the front of your property? It's such a simple but effective way to give your home a facelift.
It is also a great opportunity to change the exterior colour scheme of your home too. It's amazing what a change in colour can do to your home.
Even a fresh coat of paint on the front door can do wonders. You can see in a previous article we wrote about Choosing Paint Colours for your Front Door the importance Feng Shui has when it comes to your front door.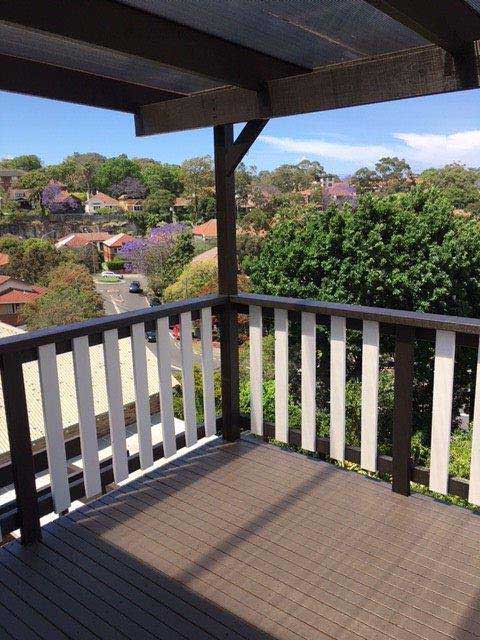 If you have concrete paths at the front of your home. They can start to look worn and tired too. Why not spruce them up with a coat of paint? Our experienced residential painters know which materials and tools to use to make sure your paths last and don't become slippery.
Don't forget the harder to reach areas to when it comes to your exterior painting in Sydney – the roof, gutters and downpipes and even the windows if your home is of an era where it has wooden ones.
When it comes to roofs and gutters you are dealing with heights that will need ladders and even scaffolding depending on the height and style of your home. This isn't something for the DIYer as the number of accidents that happen is quite scary. We recommend getting an experienced house painter in that knows roof painting in Sydney. We have touched on some of the risks previously in an article How to Prepare for Roof Restoration Sydney if you have been considering tackling the job yourself.
Back of your home: change it up with our exterior tips for residential painting
There are so many options when it comes to the back of your home:
Exterior walls – this could be your house, garden shed, garage or any outdoor walls you have
Outdoor wooden furniture
Fencing
A fresh coat of paint to any of the above can improve an area. You might even like to get creative with your outdoor furniture and add some pops of colour. Or if you aren't that adventurous you could add some pops of colour or patterns with accessories.
A garden shed, or garage is a great place to add a feature. Patterns, pops of colours would also look wonderful.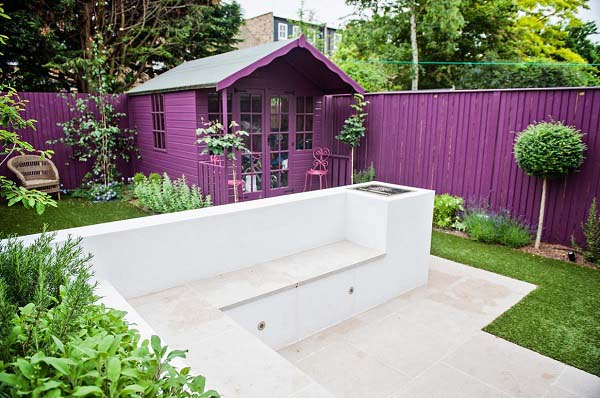 For the more adventurous from Era Home Design.
Or if you're looking for something more classic stain is a great way to modernise a fence from Garden Design – Get Idea About Garden Design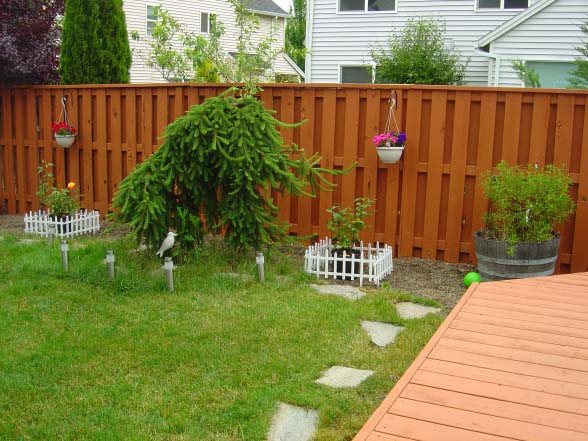 Take it to another level
Do you want to even take it to another level and spruce up your outdoors fully with a garden makeover? Our colleagues at CC&M Landscapes service the Northern Beaches and North Shore area of Sydney and would be more than happy to talk to you about your garden renovation or maintenance needs.
Need help with your exterior residential painting?
We would be more than happy to discuss your painting project with you. We are experienced Master Painters that service the Northern Beaches, North Shore and greater Sydney area. Contact us today to discuss your needs.
SEE THE DIFFERENCE WITH SUMMIT
Call us today 02 9973 3131