Paint isn't the only thing you can put on your walls! Wallpaper is also an option. But, guess what? Wallpaper isn't just for your walls! Today we're going to look at some amazing wallpaper DIY projects from our residential painters in Sydney.
DIY projects our residential painters in Sydney showcase
Our residential painters know just how important it is to think outside the box. This goes for our customers as well. Have you got leftover wallpaper or samples lying around from your last renovation? Why not use them to make something fantastic for your Sydney home? You can have a lot of fun with wallpaper and let your inner DIY skills shine. You can introduce it throughout your Sydney home to tie a project together, or as a feature. You can also use it to make a fun little craft!
Project 1: My Poppet wallpaper gift pouches or Christmas stockings
Cintia from My Poppet is the craft master! Today we have teamed up with My Poppet to show you a brilliant wallpaper craft idea you can easily do at home – wallpaper gift pouches! Who would have thought? These gift pouches are perfect for little gifts for Christmas or anytime of the year. All you need is:
Your leftover wallpaper
Scissors
Marker
Sewing machine and thread
Gifts to fill your pouches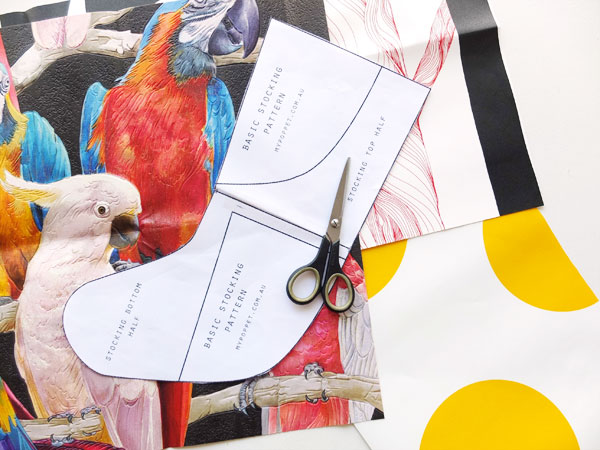 Source: My Poppet
These fantastic gift pouches are made in just six simple steps. Even our residential painters could whip these up – they're that easy!
For full instructions visit My Poppet's Upcycle with Wallpaper article.
Print off your My Poppet stocking template and cut out.
Trace around your template pieces and cut out your wallpaper pieces.
Sew around stocking edge (sewing front and back together) leaving the top
Fill with small gifts.
Sew top closed.
If you're inspired by My Poppet's DIY gift pouches, check out some of these other cool DIY projects from our residential painters Sydney below:
Project 2: DIY wallpaper artwork
Why not create an inexpensive DIY artwork to jazz up your Sydney home? This would be perfect to do after the residential painters have been. There's nothing like new artwork to complement a fresh paint job!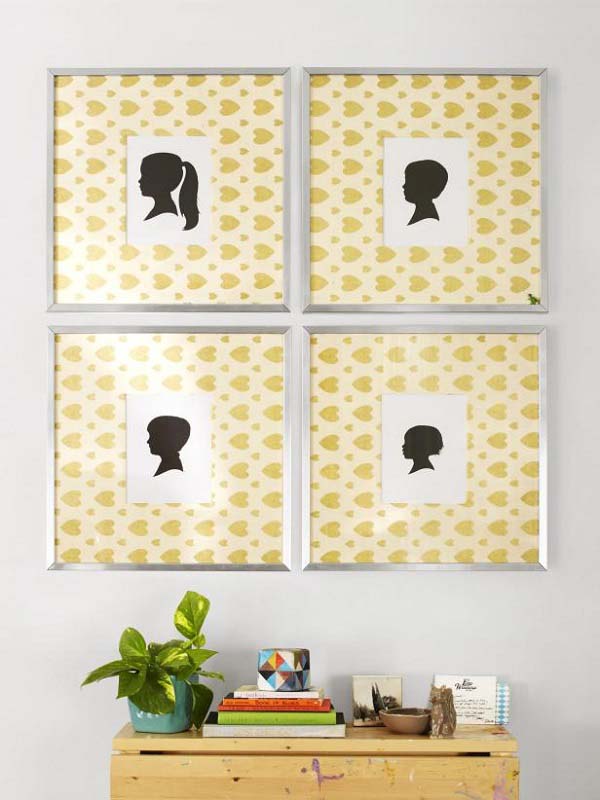 Project 3: Wallpaper's not just for walls
We did say wallpaper wasn't just for your walls. So how about on your ceiling? This could look really cool in a kid's bedroom. Not confident in hanging wallpaper on a ceiling? Then contact your residential painters now to discuss. We do more than just painting.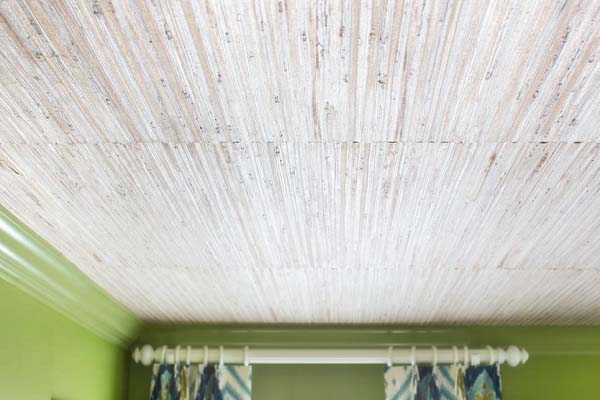 There really are endless DIY projects you can do with your wallpaper. Check out Pinterest for even more fantastic DIY project ideas!
And if DIY isn't your thing then you know who to call……..
Who knew DIY projects could be so simple? If you're looking to freshen up your Sydney home professionally, why not get in touch? Our award-winning team is here to help you. Our colour consultants can even help you match your walls to your wallpapered ceiling! We love working with you and your DIY projects. Contact us today so we can help you transform your Sydney home!
SEE THE DIFFERENCE WITH SUMMIT
Call us today 02 9973 3131