As North Shore painters, we're often asked by homeowners "how to get rid of paint" and what's the "best way for paint disposal in Sydney." Paint is particularly difficult to dispose of as doing so incorrectly can have an extremely negative environmental impact – something we always want to minimise or (preferably) avoid completely.
Do you really need to dispose of paint?
We always advise our clients to keep that half-full tin of wall or trim paint handy in the garage. Why? When it's time for touchups it's almost impossible to match an existing paint colour, even if you have the name of the paint colour.
You see, mixing paint colour isn't an exact science and there will always be slight variations to even the same paint colour. By keeping that spare tin of paint your north shore painter can easily touch up any areas without having to repaint the entire wall (or room!).
Paintback
Paintback is a great initiative for paint disposal in Sydney that allows you to dispose of unwanted paint at no charge. Currently, there are over 114 collection sites across Australia, with additional pop up centres. Take a look at their website to find your nearest collection centre.
Dry and dispose of as general waste
If you have water-based paint, most councils allow the disposal of paint tins in your general waste bin as long as it's completely dry. However, it is vital that you ensure your paint is 100% dried before throwing it into the bin.
Unfortunately, simply leaving the tin of paint out to dry won't always cut it (it sometimes will only harden the top, not the bottom). So we recommend adding something absorbent like kitty litter, sawdust or paint hardener.
Oil-based paint is considered hazardous waste and require special disposal practices.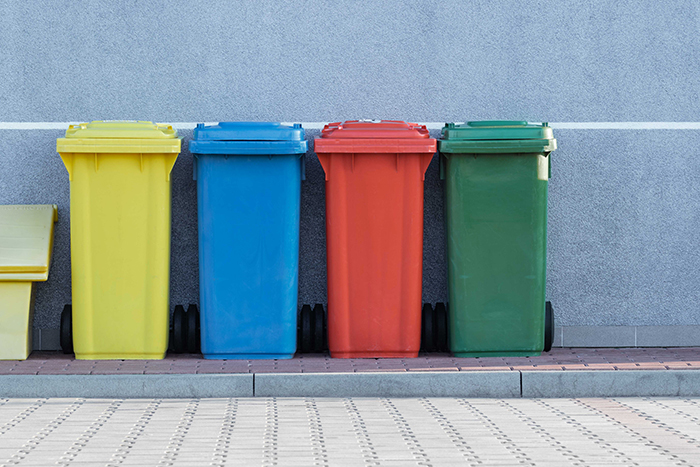 Repurpose paint for another project
Leftover paint can be a great, low-cost solution to update tired furniture or create a paint project to update the look of your home (like a new canvas artwork for the wall). If you don't need the paint maybe ask friends and family if they might want it.
Whatever you do never pour paint down the drain or dispose of wet paint tins into your garbage bin. This can not only contaminate landfills but cause damage to garbage trucks and property during the garbage collection and sorting process.
What's next when it comes to your painting projects?
If you'd rather take the headache out of your next residential painting project in the North Shore or Northern Beaches area of Sydney and surrounds then reach out to the best house painters in the area. We have expert painters ready to help.