Have some spare time over the Christmas holidays and some left-over house paint? Well, the sky is the limit! Get your family and friends involved, discuss those DIY craft ideas you can do with leftover house paint and get into the Christmas Spirit!!
Craft ideas with multiple colours and leftover house paint
Why not take to a canvas and have some fun? You can always get the kids involved with this too. Painting canvases are great as you can go abstract if you wish or use masking tape to create some stencils or even draw a design on first and then paint it in. Your imagination really is your only limit with this.
If you get the kids involved just don't leave them unattended. We know someone that had charcoal grey paint rolled over a white floor, beige wall and the TV! You don't want to be that person too!
How to create ombre craft projects with house paint
Why not try an ombre effect on a dresser with your left over house paint. Ombre is in fashion when it comes to hair so why not on your furniture.
If you have lots of colours of the same family or happy to play around by mixing your house paints. You could create something very fun and quirky that the entire family can enjoy for years to come!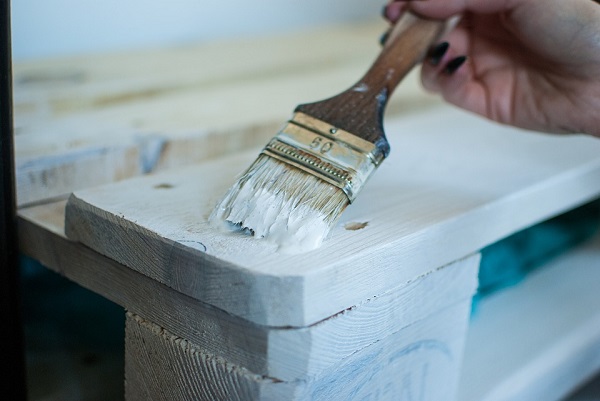 Jazz up some wooden furniture
Have wooden furniture that could do with a new lease of life? Sometimes just accents on the legs or arms make all the difference. And then if you or someone you know can sew you might be able to whip up some seat cushions.
If any items are going outside though do ensure you also use exterior paint so it will last through the external extremities! You don't want to go to all that time and effort and then have it not last.
Take your craft ideas to your garden with your leftover house paint
A great and simple way to start is with plant pots. Particularly easy if they're terracotta. A coat of paint or if you want to get creative you could even make stencils. Stencils on terracotta pots look fabulous and quite stunning!.
You could also give new life to some old garden planters or beds – you will be surprised at what a lick of paint can do.
Just be sure to get an exterior coating to go over so that these last if it's not exterior paint to start with!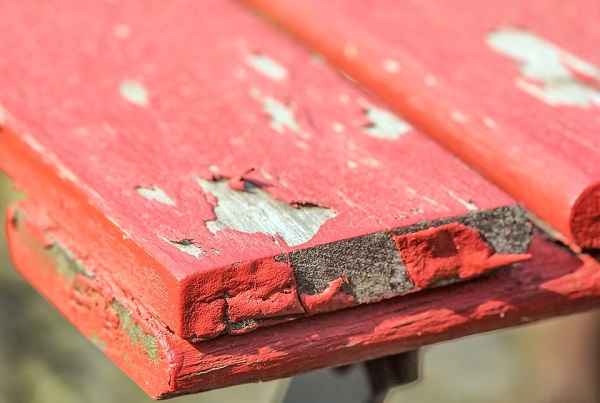 Get creative and recycle with your craft projects
Why not visit a second-hand shop and take your hand to upcycling or ask family and friends if they have anything they'd like to part with?
You never know just what gems you might get your hands on to bring back to life and give a new purpose and home.
Old dolls: give an old dolls house and a new lick of paint – it will put a smile on any child's dial. You will be the talk of the house at just how clever you are for bringing the house back to life! Or head to your local hardware store for some MDF to make an affordable doll's house for your children!
Toy boxes: have an old toy box that has scratches and paint peeling off? Or want to create one from scratch? Then this Bunnings video will talk you through it.
Old furniture: do you have old furniture lying around the home or in storage that you don't like the colour of or want a bit of a change? Why not change it up every few years to make sure your furniture matches the rest of the house, so you don't have odd pieces that don't suit your current feel and style!
If you have kids, they will love being involved in any of these projects too and seeing you create this from the ground up!
Wooden utensil craft ideas with leftover house paint
When it comes to any wooden utensils there are a few things you can do:
Jazz up your kitchen: make your wooden utensils pop with some colour? All you have to do is hand the handles and they will look a million times better with a splash of colour.
Great gift idea: why not purchase some new wooden utensils and gift them as teachers' gifts, or to family and friends over Christmas. They will love that you went to the effort of the handmade touch! Why not add a personalised message or name too and they can be used as a display piece.
Whatever you decide to do, just the fun of creating and bringing something back to life with a craft project will bring out your creative side this Christmas!
Share photos of your craft creations on our Facebook page – we would love to see them!
And don't forget if you need some interior or exterior house painting done we're here to help!
SEE THE DIFFERENCE WITH SUMMIT
Call us today 02 9973 3131