We spend a lot of time at work. So, it's important to enjoy your commercial office! Today we look at some great commercial office décor ideas for a small budget. We understand redecorating can be a daunting thought. Add in redecorating on a small budget and things become tough. But they don't have to be! There are lots of great commercial office décor ideas for small budgets.
Why paint is the best way to improve your commercial office
Quality paint will set the tone for your commercial office. If you want to establish yourself as a high-end business, high-end paint is a must! That's why we only use the best paint for your commercial office – Taubmans Endure! Not only can paint look great but would you believe it can actually improve productivity in your workplace? That's right, a new coat of paint can be an even better business investment than first thought!
You can use all the commercial office décor ideas in the world, but newly painted walls win every time! There's no point putting time and money into decorating your office if the walls behind everything look old and shabby. Having your commercial office walls painted by true professionals will create a great base for your new décor ideas. Just remember to choose a qualified commercial painter. The true cost of a bad commercial painter will probably only become apparent when it's too late.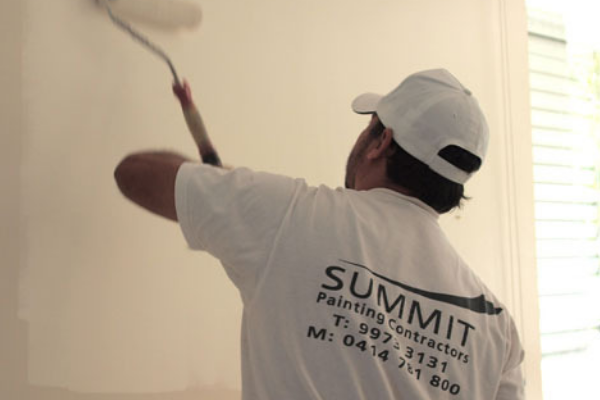 Our top 5 commercial office décor ideas for a small budget
After having your commercial office walls freshly painted, it's time for some new décor! You don't have to break the budget to have your office looking amazing. Gone are the days of designer furniture pieces and expensive artwork. Say hello to the likes of Kmart, Ikea and our favourite, DIY projects! Let's take a look at our top 5 commercial décor ideas for a small budget:
Keep it clean: this one covers two things! Firstly, don't clutter your office with too many commercial décor ideas. Keep it clean and simple. Secondly, keep it clean, literally! A messy cluttered office isn't what you want!
Go green: a splash of greenery can do wonders to change the tone of the office. If you're not a huge green thumb, go for good quality fake plants.
Use different textiles: throw down some floor rugs and add some funky pillows where you can. Bold colours and prints can really liven up your commercial office space.
Lighting: lighting is both functional and decorative. Like with any room, lighting sets the mood and it's important you set the right one! There are so many commercial office lighting décor ideas to choose from. You can opt for a beautiful floor lamp or perhaps a great pendant piece.
Artwork: don't panic! People often think artwork means big bucks, but it doesn't have to! You could support a new artist and score a bargain at the same time. Or, if you're a bit creative, why not try your hand at some DIY artwork?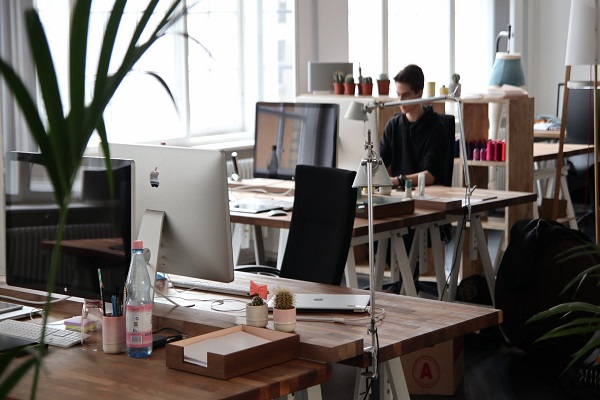 If you're looking to update your commercial office décor on a small budget, we can help. Here at Summit Coatings, no job is too big or small. We are experienced in sticking to a budget and don't have any hidden costs. Planning a commercial painting project with us is easy and cost-effective. Why not contact us today to find out more?
SEE THE DIFFERENCE WITH SUMMIT
Call us today 02 9973 3131