They say a change is as good as a holiday, so why not consider creating a fresh look for your home. Picking the right colour palette can be harder than you think, with so many tones and variations of simple colour, you can quickly get lost in the "the colour vortex". With countless years of experience, and thousands of painting jobs under our belt and being repeat multi-award winners, we have put together some tips and tricks to choosing the correct colour palette to really reap the rewards of your investment.
Questions to ask yourself
Before reaching out for the colour swatches, take some time to create a mini questionnaire, gather your family and discuss your desired outcomes, for each room and the overall feel of your house. According to experienced house painters, 50% of your answers will be counted and the rest will depend on the opinions of your family members. Here are a few questions to get you started on your pain palette journey.
What rooms are you wanting to pain and where are they located in the house?
How many windows are there, and which direction do they face?
If landscaping is visible, will this clash with any potential colour ideas?
Who will use the room? Is it a shared space or a private one?
How do I want to feel it? Will it be sociable and active or will it be private and calm?
Start small
If in doubt, start small and experiment in rooms with minimal painting such as the bathroom, an area in between rooms, or an accent wall. If you are choosing to DIY, choose an area that's quick to work with so you can see the results sooner, and not feel overwhelmed from a larger room. From there you can then decide if you are happy with the overall look and feel that you have achieved, not so happy – grab a few more paint swatches and try again until you pick the colour that provides you with the look you are wanting.
If you are in need of a little inspiration, look for your for pops of colour from artworks, rugs, dishes, or any fixtures that can be used to accent the final colour.
Consider lighting
Have you noticed why paint stores have light boxes? It's so you can test paint chips and see them in their true colour. Things to keep in mind when it comes to lighting and choosing your paint colour:
Natural lighting brings out the truest colour
Artificial lights such as incandescent lighting show warm and yellow tones
Fluorescent lights cast sharper cool blue tones
Strong colours may be overpowering when used on walls next to a large window but may be effective when used in an accent wall with indirect light.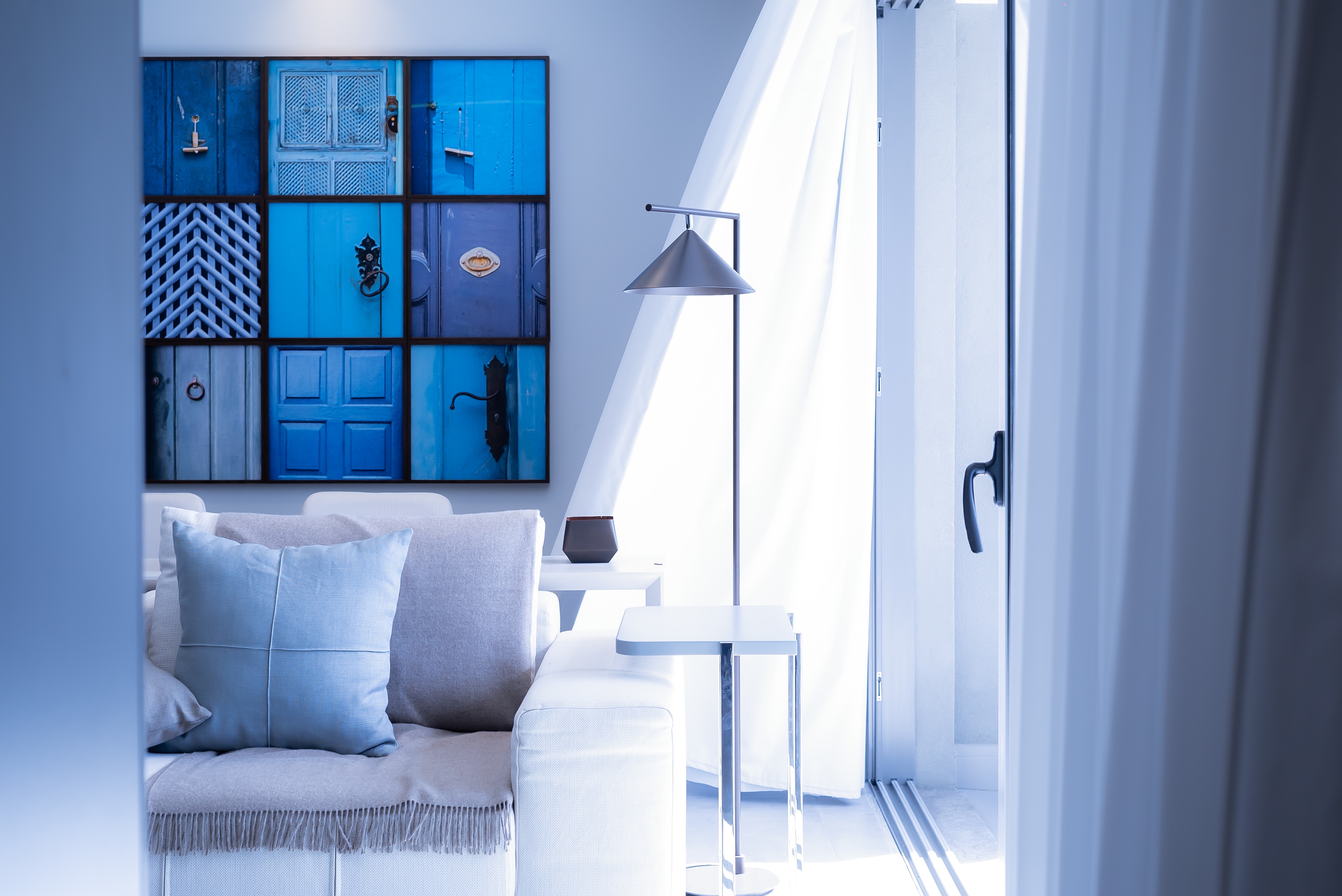 Follow the colour wheel
With so many colours, shades, hues, tints and tones it is easy to become overwhelmed when trying to find the right mix for your home. The colour wheel can provide a better understanding of colour and how certain colours can work together to compliment each other or even how adjusting the tone of one colour can create depth and interest.
Choose different paint finishes
Matte or flat finishes hide imperfections, glossier finishes reflect more light. It is always more effective to use a variety of finishes of various surfaces, you can easily create a cohesive look by using the same colour in matte on the walls and then with a gloss or semi-gloss on doors and trim.
You'll know when the paint palette is right
When the paint palette is right, it can:
Boost feelings of health and well-being
Modify the space's temperature, making your space feel warmer or cooler
Perceive that you have a larger area or create a more cosy and intimate room
Make static areas more exciting by creating depth and interest
Brighten dark and dull areas
Have more questions?
The options are endless, let our multi award-winning, experienced house painters take the stress out of your painting job and provide you with expert advise to create the look and feel you are after, contact us to see how we can help you!