At one level or another, we are all aware that the colours on our walls can affect our moods. With this principle in mind, can we use colour to increase productivity at work? As a commercial painting company, we believe colour can be leveraged to improve the workday and have great feedback regarding the change in the work environment once a space has been transformed.
So let's start with the big four in the commercial business world: blue, yellow, red and green!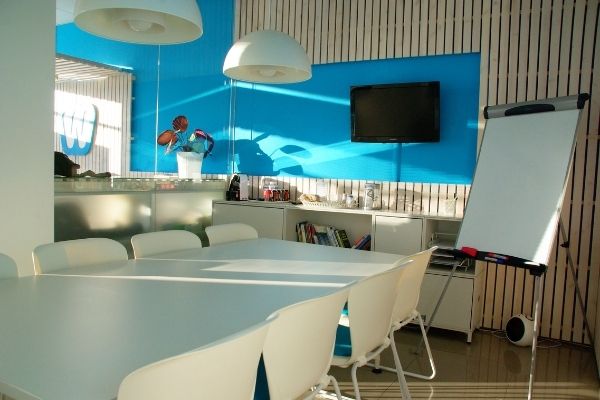 Blue paint colours to promote calm and serenity
Blues are known to evoke a sense of calm and serenity. It helps you think clearly and therefore might be considered the most productive colour for your place of work.
Blues are perfect for office buildings and office spaces where many "brain work" comes into play. Think:
accountants
strategists
administration workers
Through our commercial painting services Sydney wide, we've noticed that no matter what industry chooses to use blue in their workspace, the environment is a calm and approachable space.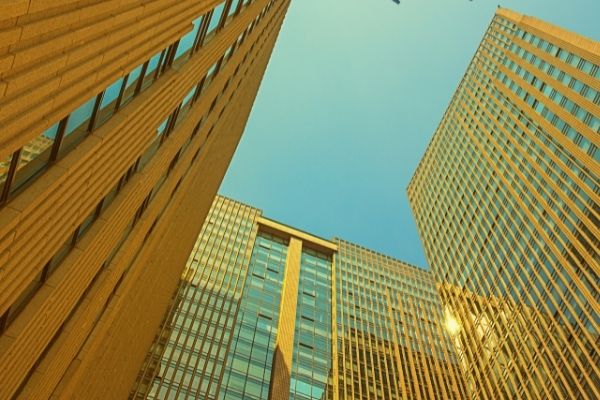 Yellow paint colours perfect for creative types
Calling all creative types!
Yellows are known to induce optimism, joyfulness and confidence – exactly what:
graphic designers
artists
interior designers
And creative groups need to get their creative juices flowing.
Yellow might not always be the first choice for an office environment. Yet, our years of experience as commercial painters have shown that yellow can achieve great things for staff morale and productivity when placed in the right environment.
Red paint colours are perfect for gyms and warehouses
Red is a solid colour, which makes it the ideal colour choice for all those physical workplaces.
Red represents strength and stimulus – perfect for when you need to push yourself physically. It's not suited to every corporate environment, though it can be used as a highlight to support other monochromatic or neutral choices to emphasise branding.
Red is perfect for warehouses and factories – where physical strength is paramount.
Green paint colours are great for retail
Greens have a balancing effect, making them perfect for point of sale businesses and anywhere that monetary transactions occur. Retail stores, front offices and wherever a till is located can gain the full benefits of this colour.
The Sydney commercial painting clients have told us that greens evoke a sense of reassurance and calmness, allowing their customers to feel safe and trusting. We all want trusting customers, so maybe green is the right choice for your transaction business?
Commercial building colour selection considerations
Now that we've covered a few of the critical colours perfect for commercial locations don't forget to consider the shade of colour – particularly the saturation.
High saturated colours (bright blues, reds, greens, yellows) evoke a more substantial effect than their low-saturated counterparts. The benefit of commercial environments is that they allow you to explore brighter colours than in a residential home, so have some fun with it!
What's next
If you require assistance with your next commercial painting job, contact our team of professional painters at Summit Coatings today! We also offer colour consultancy to assist you in making this critical decision for your business.
SEE THE DIFFERENCE WITH SUMMIT
Call us today 02 9973 3131