So, you've decided to redecorate your home… Everyone has a good idea of what feel they like to create in their home through styling, though sometimes it's not always clear how to best complement your furniture and decor choices to complete the picture. As Northern Beaches painters, Summit Coatings has seen over and over, how rooms can be transformed from simply a collection of styling pieces to picture-perfect living areas with the correct colour choice, finish and using the right products.
We've included a list of some of the home decorating trends we see as Northern Beaches painters, and which colour palettes work best to pull off the design:
Modern

Image Source: withgood.co
Modern style is perfect for small spaces, as the clean lines give the illusion of more space. This design style is sleek and future-centric, avoiding excessive accessories and decor items. Often, the same type of material is used throughout the design and there is minimal use of texture, with features kept to metal work and reflective high gloss surfaces. Asymmetrical furniture can be used to create a balance in furniture and layout. The best colour palettes for this type of space are naturals and neutrals, monochromatic palettes, or even bold and dark complementary colours with a solitary accent colour, texture or feature.
Traditional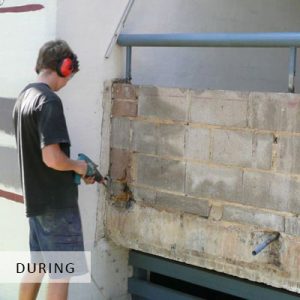 Image Source: Lauren Liess of Pure Style Home
The traditional home has a comfortable, homey, unfussy feel. Everything has a place and feels warm and cosy. In the past, florals were extremely popular, however, as Northern Beaches painters, we're seeing that the style has since shifted to allow for cleaner lines and colours. Furniture and decor edges are soft and curved, and pieces are often placed in pairs and coordinated. This style is all about reflecting consistency, order, and attention to detail, with a focus on symmetry. Wall colours are often muted and understated, however bold, deep tones can be used to create drama with a traditional feel.
Industrial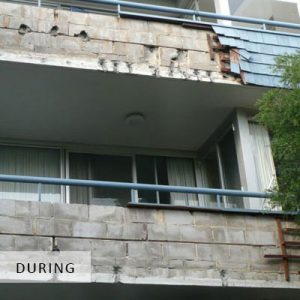 Image Source: Contemporist
Industrial style has seen a rise in popularity over the past few years. Industrial style is defined by creating an open floor space, with a focus on raw and exposed materials used in the construction. All fixed design elements should reflect a purpose or need to be there. Popular features include raw metals, concrete floors or rough wood beams. Vintage lamps and stools (even new ones made to look old) are common styling goods, and an easy way to bring some of the industrial feel to any palette. Popular colour palettes for this style of home include greys, whites, neutral and natural tones and dark charcoals. Bonus points if your industrial renovation can include subway tiles or exposed brick.
Coastal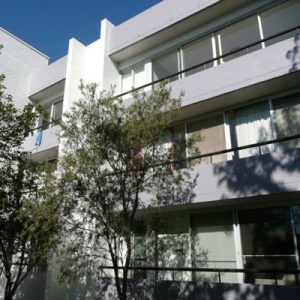 Image Source: Country Living
As Northern Beaches painters, we are most exposed to this design style as it's highly popular with the coastal lifestyle. The focus is on light and bright spaces – creating an airy and relaxed feel. Coastal style uses texture combinations to create an element of warmth in the home. Natural materials, such as timber, hessian and linen add a rustic, vintage feel that is vital to this design style. Popular colours include nautical themed navy's, neutrals, whites and creams to perpetuate that feeling of calmness and serenity.
If you would like more information about which colours could complete your interior styling project, check out our Colour Trends Ebook which you can download below! For all other enquiries contact Summit Coatings on 02 9973 3131 for an obligation free quote.