It happens slowly, one day at a time, and it's easy to miss. As you go about your life, your home starts ageing little by little. One day you look up, and you'd swear you were living in a haunted house.
You don't have to empty your savings account to get your castle back to its former glory. Great house painters in Sydney can work wonders. How do you know when you've found a great one, though that does quality work?
It isn't always easy but start with these top tips for finding the best local house painters in your area.
1. Choose a Master Painter
A quick Google search will show you countless painters in your area, so the name of the game is to narrow your selection. Begin with two words: Master Painter.
The Master Painter designation comes from the Master Painters Australia NSW Association. It's a non-profit organisation that evaluates painters and distinguishes those who stand above the rest.
When you see the Master Painter label, you know you've found a winner. You can be assured that this professional painter has an independently-certified background of exceptional skills, and you can trust them with your home from start to finish.
2. Ask the pros
As a homeowner, the chances are that you have other professionals you trust with other parts of your house. You might have a well-respected contractor or plumber on your contact list.
Professionals within the construction industry work together on different projects. They've probably seen certain painters who did a fantastic job through that collaboration and others who weren't.
Talk to the construction professionals you trust and ask if they have any recommendations. Find out why they're recommending the person and how much experience they've had with them.
3. Look up local award-winners
You want to know your neighbours' favourite house painters, but you don't have hours to spend asking everyone. The alternative is to check out how your neighbours voted in the surveys they've already taken.
Look for consumer awards in your local area. These contests ask consumers for their input on the best professionals and businesses in various specialities, and those with the most votes will win an award.
Find out which house painters have won awards in your area. Check out how those awards came about, too. You want awards voted on by consumers, not handed out by corporations who don't share their criteria.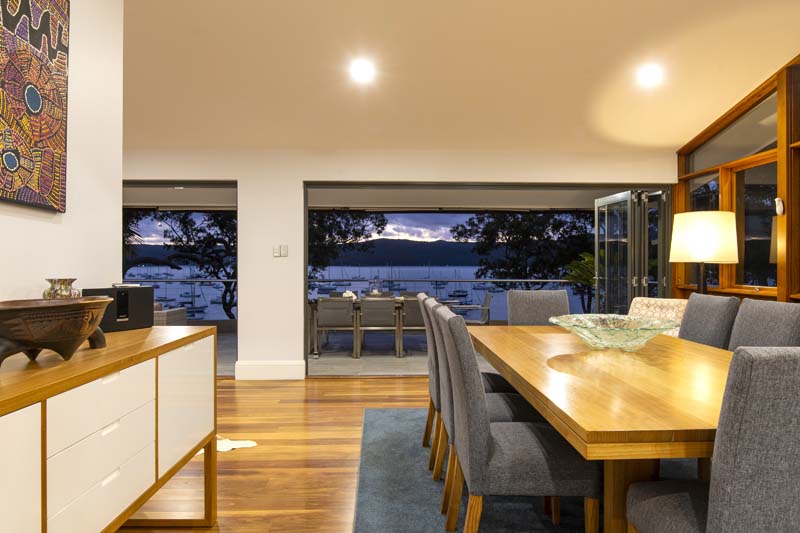 4. Stick to specialists
Anyone could manage to paint a room if necessary. Only a truly trained and experienced painter can do it efficiently, safely, and with an optimal result and quality service.
As you shop for painters, look for people who are genuinely professional painters. Steer clear of general fix-it people who list painting as one of their many services.
Make sure your painter advertises explicitly the type of painting service you need. If a painting company only advertises their interior painting and you need exterior painting, they could probably pull it off, but they won't be your best option.
5. Shop around
So far, we've discussed tips for choosing among the many painters you see online. When you've narrowed your selection, start looking at the way they'd handle your specific job.
Ask three or four painters to come to your home to give you estimates. This lets them provide a more accurate estimate, but it enables you to meet them. You can get a feel for their tastes, what their customer service is like, how easy they are to communicate with, and whether they may work well with you.
Don't blindly choose the lowest quote when you get the price estimates. Compare the estimates to the average house painting costs you would expect. Consider price as one part of the whole package while you choose the best house painter for your painting project.
6. Review their history
When you have your top options, take a closer look into their past work. Now is the time if you haven't seen pictures of their past work already.
Make sure you clarify what work the painters completed in the pictures they show you. You might see a gorgeous home exterior with a spectacular paint job, but you find out your painter only handled the trim. They may not be as qualified for your job as you thought.
Your house painting isn't just about the result. You also want a painter who will do the work clean, timely, and efficient way. You want someone who won't give you a low estimate to hook you and raise the price halfway through the job.
You can find out about all this by asking for references from previous customers. Ask them about their whole experience with the painter you're considering. A reference gives you a more in-depth look into what you can expect, and if they have no hesitation in recommending the painters, you are hopefully on the right track.
7. Check out the fine print
As you compare painters, find out the details that each painter's contract would include. What type of warranty or satisfaction assurance do they offer? What happens if you're unhappy with the work they do?
Find out what they are and aren't responsible for, too. Does the business seem to be looking for ways to avoid responsibility if they cause damage or do your job wrong?
Most people don't think about these notes in the fine print until there's a problem. Ask for a copy of the contract in advance so you can take your time and know what you agree to.
Finding the Best Local House Painters in Your Area
Painting your home is an efficient way to bring it back to life, update its style, or bring it back to the beauty you remember. Still, this is the home you treasure every day, so you should be careful who you trust.
The tips above can help you find the best local house painters who can give your home what it needs. To find out if our team is the right choice for you, call our Master Painters today for an estimate.