Welcome to winter! Some would think this is a time when Northern Beaches residential painters take time off but, think again! Yes, it's true, painting in winter can be a challenge but it is doable. Whether it be painting a feature wall or painting your entire home's exterior, it can be done! Take a look below at the 6 tips for painting in winter from our Northern Beaches residential painters.
Tip 1: Time. Why does it take longer to paint in the winter? 
Unfortunately, when it comes to painting it's not something that can be rushed. The appropriate time needs to be allowed for the paint to dry and cure between coats. This is very important to remember when painting in the winter as it will take longer. Our Northern Beaches residential painters will attest to the fact that this isn't something that can be rushed! So, if you're attempting the job yourself ensure you pay attention to what the brand paint says. Taubmans Endure paints recommend allowing 4 hours between each coat of paint in the winter.
Tip 2: Temperature. What temperature does it need to be to be able to paint?
First of all, are you painting inside or outside? The temperature outside is usually going to be colder than the temperature inside. Then also factor in where exactly you are painting. If you're painting outside and, in the shade, the temperature will be even lower still. Our Northern Beaches residential painters recommend painting only when the temperature is at least over 10 degrees celsius.
Tip 3: Weather. Can residential painting be done in winter weather?
The answer is, yes – if you have the right temperature and equipment! If you're painting outside you can't:
paint in the rain.
Or paint a wet or frosted surface either.
If you're going to be working from heights or even on a roof then you need to ensure you're working off safe and dry scaffolding, ladders etc.
Our Northern Beaches residential painters have done the correct training to work off heights even on a good weather day.
Working at heights should not be done by an inexperienced DIYer. The rate of DIY accidents is astounding. The best thing to do is to plan your painting to be done on the hottest days in winter. If it's exterior painting, it must not be raining. If it is raining and you must paint, you will need to ensure the surface you are painting isn't wet and can somehow stay out of the rain.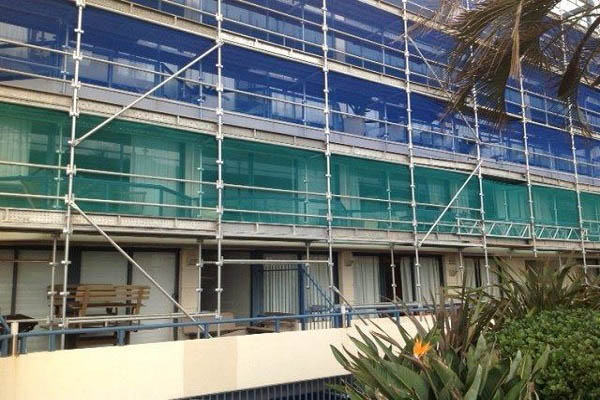 Tip 4: Ventilation. Is ventilation important for residential painting?
When painting inside during winter we tend to have the windows closed to keep the warmth in. This does make sense if it's below 10 degrees but it's not a good idea! Even though paint normally has a low odour these days, it's still recommended to work in a well-ventilated area. This is particularly important when painting for longer periods of time. Ventilation is also a contributing factor to the drying time of your paint. By opening doors and window, you will be able to speed up the paint's drying time. Just make sure no rain or moisture is getting in.
Tip 5: Storage. Where do Northern Beaches residential painters store their paints?
Easy answered! Ensure you store your paints in a dry place.
Tip 6: Colour. What colours are on trend this winter?
Do you find winter dull and depressing? Well now's the time to liven things up with a splash of colour! Check out our 2018 colour forecast for all the best colour choices! Or you can speak to one of our Colour Consultants who can take you through how can shake the winter blues.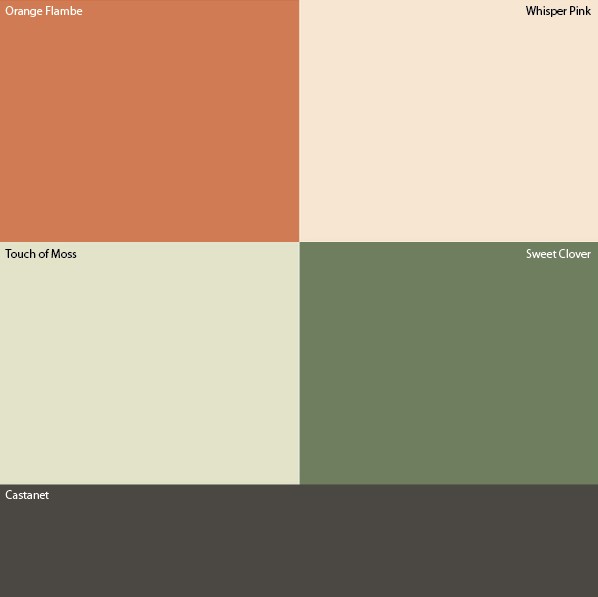 Is painting your Northern Beaches home on the cards this winter?
If you're thinking of taking on a painting project this winter, why not leave it to the professionals? Here at Summit Coatings we have a team of residential painters and are members of the Master Painters Association of NSW. We know the ins and outs of what it takes to complete a winter residential painting project. Contact us now to discuss how we can help you.
SEE THE DIFFERENCE WITH SUMMIT
Call us today 02 9973 3131