Are you looking to improve the common areas in your strata property? As a strata property owner, you will know the importance of your common areas. Keeping these areas in good condition will make the strata property look good and impact its value and make for a favourable strata community.
Today we look at the top 5 easy ways to improve common areas in your strata property.
What are the common areas of a strata property?
There can be many common property areas depending on the style and size of your property. But your common areas generally come down to:
Foyers/entrances
Hallways
Doors
Driveways/paths
Gardens and nature strips
Shared balconies
Interior of boundary walls, ceiling and floors
Painting is the number 1 way to improve your strata property's common areas
Of course, we say painting should be number one! But, honestly, it really can do wonders. A new coat of paint can produce a fantastic strata property modern makeover.
You don't have to go all out and paint your entire strata property to improve things.
Simply adding a feature wall
updating the front fence
giving the doors a fresh coat of paint or a new colour can make a huge difference
Doors are one of the first things we see, so that's always a great place to start.
The main entrance/foyer is the most used common area of your strata property. If you're thinking of updating this area, a nice neutral colour pallet would be the best option. You can also add interest to your strata exterior with a new feature wall or even paint the paths and driveways to give them a new lease on life.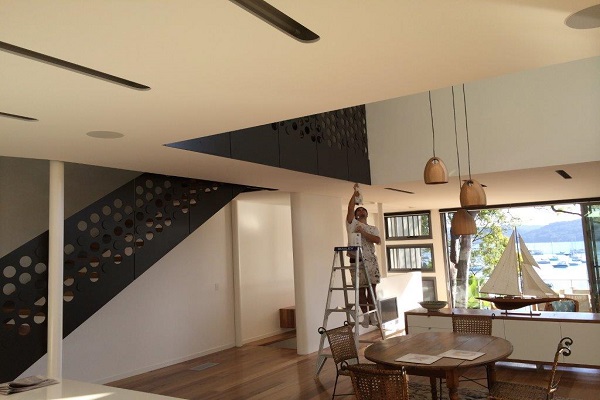 Number 2: Flooring – to improve your strata complex common areas
One thing we tend to forget is the flooring! It's a tad ironic as it's the common area of your strata property that gets the most traffic and wear and tear.
New flooring can really improve the overall look of your common area. As well as the option to paint the exterior paths and driveways, you can also change the flooring inside as well. New carpet or tiles will look amazing!
If the body corporate's budget is a little smaller, why not go with a new rug or runner? This will also lift the look dramatically.
Number 3: lighting – to improve common areas in your strata complex
Shed some light on your strata property's lights! Are they outdated? Update them! Replace old and dated lighting fixtures or even have new lighting installed to lift a dull and lifeless area.
Again, if your budget is tight, go with a new lamp! A simple floor or table lamp in your hallway or entrance will bring the class factor up tenfold and make your owners corporation happy.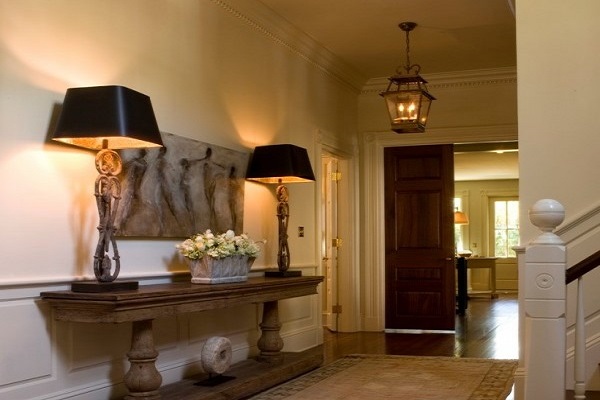 When was the last time your stairs and railing had a facelift?
Sometimes a coat of paint can do the trick! Just like your walls, new paint will make your stairs and railings look brand new again. You can also cover your stairs with carpet or a runner.
Remember to choose a carpet that will have longevity as stairs receive a lot of traffic, especially if your strata property doesn't have a lift. And you need to keep your carpet in good and serviceable repair. Carpet worn spots can become a trip hazard, for example.
Number 5: energy – Feng Shui your strata complex common areas?
I'm sure we've all heard of Feng Shui! Feng Shui is basically all about the balance of energy.
The exterior of your strata property's Feng Shui can be improved with lush, vibrant and happy plants in good looking, solid pots. The entrance is the other area that can benefit from a little Feng Shui improvement.
Creating a smooth and clear energy flow in your entrance is the key. A mirror is great, as long as it doesn't face directly opposite the door, as this will reflect the good energy back outside!
Where to start with your strata common areas?
As you can see there are many ways, big and small, you can improve the common areas of your strata property. The main one is painting! If you're looking for a top quality painter to add value to your strata property, we can help!
We specialise in strata painting big and small and know exactly what to do to help improve your strata property. We regularly work with strata schemes and strata managers as well as owners. Contact us today to find out more.
SEE THE DIFFERENCE WITH SUMMIT
Call us today 02 9973 3131