The Australian sun is, on average, 17% stronger than Europe's exposure during the summer months. With the intense sun-rays comes damage to many items, especially when it comes to homes. Blistering and cracking paint can make your building go from highly sought after to shoddy and costing you more money to repair in the long run. How do you fix this problem? Easy, let's start from square one, your paint. For many reasons, DIY commercial and strata painting projects are out of the question, especially if you want your building to look good. Your best option is to hire the right person for the job. Now, sure, you can employ any strata painter or commercial painting company, but looking into a great strata painter provides so much more.
There's a good reason why everyone is choosing a strata painting company to do the job, and if you aren't, you're making a big mistake. Find out the reasons strata painting is more than just commercial painting below!
1. It's Not Just Painting Walls
Anyone can paint a wall, but not everyone can paint a wall well. What sets commercial painters apart is their vast knowledge and experience, from colour consulting to selection right through to the longevity of your building's interior and exterior paint. What makes them remarkable is their commitment to phenomenal results.
Good commercial and strata painting companies will not only paint interiors and exteriors, but they will also ensure walls are treated and prepared to maximize the paint's lifespan and provide annual maintenance and check-ins of their workmanship. With most painting companies, they merely come in, paint, and leave without ever seeing you again.
2. Unmatched Knowledge and Experience
The more experienced your commercial painters are, the better the results. This is why it's essential to research the company you are choosing thoroughly.
Typically the about us page will detail the various experiences, awards, and accolades of the commercial painting company and showcase their work. Let their reviews, awards, and gallery speak for themselves in showing you why their commercial painting services and strata painters are the best.
You wouldn't buy a car without knowing it's a safe, efficient, and excellent product, right? Apply the same decision-making process to choose your commercial painters. Quality is the best indicator of saving you significant pains (and expenses!) after a few months of exposure under the Sydney sun.
Additionally, you will want to look at how many years of experience the painters have and how long the business has been active. For a deeper scope, check out the properties they worked on in person to verify their craftsmanship. Bonus points if they have multigenerational painters on staff!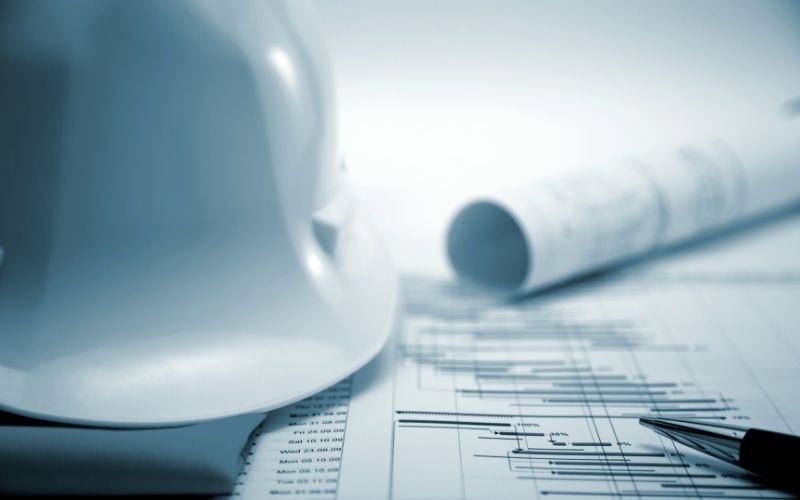 3. Taking the 'Pain' Out of Painting
Many common painting mistakes can happen before, during, and after commercial and strata painting. But the high-quality strata painting companies deliver above and beyond what traditional commercial painters offer. They give you the satisfaction in knowing that you're reaping all the benefits of your financial investment. The worst feeling is spending a large chunk of money and either being left with unhappy and unsatisfactory results or spending more money to correct the work.
With a strata painting company, the previously mentioned knowledge and experience ensure that you are delivered the top quality results every time, saving you time, stress, and money in the long run. All added benefits for you, your property, and of course, your wallet.
4. Build a Trusting Relationship with Your Local Painting Company
Strata painting companies take the time to get to know their clients since the relationship spans past just the painting process. They will take the time necessary to get to know your desired outcome, help:
choosing the right paint colours
choosing the themes for your space and style
provide you with a comprehensive plan and outlook during your entire experience with them.
This isn't just painting to these companies; it's carefully crafted art. Like every artist, they will go the extra mile to ensure that the work they do is their best work and let it speak for itself. Hence why the results and experience are unmatched in comparison to even the top commercial painting companies.
5. Above and Beyond Communication
Commercial and strata painting is more than just showing up and completing the job. It requires strong communication skills as they are dealing with you, the property board, and the tenants to keep everyone on the same page of on-goings while also providing comprehensive updates. Most commercial painting companies rely on just the individual who hired them to pass along any messages to other interested parties.
Let the strata painting company's extensive communication experience do the leg work for you, ensuring every person involved knows the status, dates, and choices of the entire painting process. They spare you the headaches that come with communicating with interested parties of all sizes, making the entire experience a breeze once again.
Choose the Right Strata Company for you
Now that you've learned the great reasons you should choose a strata painting company. The decision as to whether you'll pick the quick convenience of a commercial painting business versus the unmatched quality and ease of an experienced strata painting company.
Still not convinced? Contact us to learn more about why everyone chooses high-quality strata painting in the Sydney area and let our unmatched quality work speak for itself.