With summer around the corner, it's time to think about exterior painting and booking in with the best house painter on North Shore.
Have your home looking its best for Christmas and the holidays if you have visiting family and friends with a new paint job from a professional painting company.
Read our 4 tips on sourcing the best house painters in North Shore to paint your home.
Tip 1: Wear and tear on your paintwork
If you notice any signs of wear and tear on your house:
Blistering paint
Fading paint
Peeling paint
Then contact your local North Shore painters asap for a quote. The sooner you have the repainting done, the better it is for your home as there is less chance of damage being done, making it easier and more economical to complete the job.
Tip 2: Obtain quotes from experienced, reputable and licensed house painters.
Always obtain more than one quote. If possible, get a recommendation from a friend or family member that lives nearby. Recommendation and word of mouth are lovely, and firsthand experience says a lot.
If you're unsure and can't get a recommendation, contact your local Master Painters Association or look for their emblem when sourcing quotes from local painting services. You can read about Why hiring a Master Painter in Sydney makes a difference.
Remember, too, if a quote is considerably lower than others, there may be a good reason. Do they have insurance, the right tools, the right experience? So be cautious if this does occur.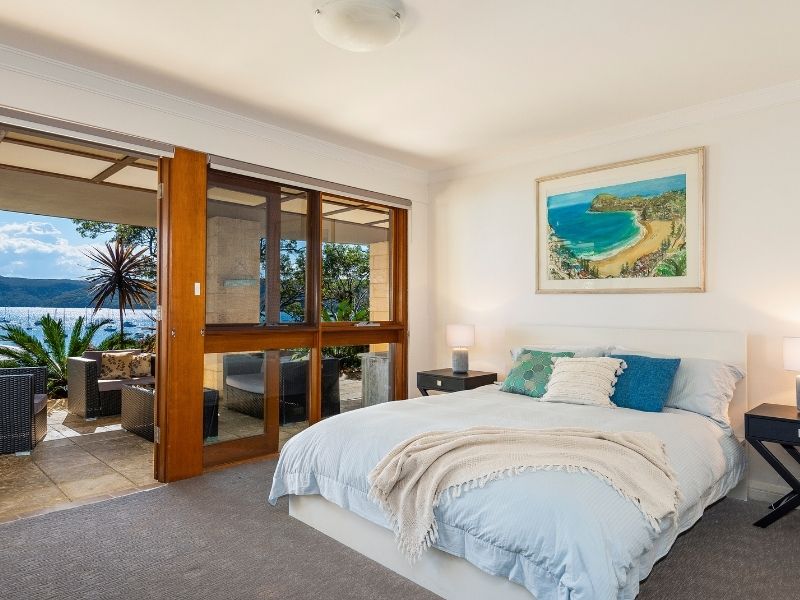 Tip 3: Decide if it's time for a facelift and colour scheme update
If it's time to repaint the exterior of your home. Whether you have a weatherboard home and need your whole home repainted, or you only have feature aspects that need repainting. Why not take the opportunity to give your home a facelift and update your colour scheme while you are at it?
We have more information on a previous post. Choose the right exterior paint colours for your home around Northern Beaches and North Shore. And as as expert painters in interiors and exteriors with years of experience, we're here to give you peace of mind and a quality finish.
Tip 4: Plan and consider the time of year for your house painters Northern Beaches
The time of the year can play a part if you particularly want your home repainted before Christmas or during a specific period. We recommend organising quotes so that you can book in as soon as possible.
Before Christmas can be one of the busiest times for Northern Beaches and North Shore house painters, and over Christmas can be too from a commercial aspect. Commercial painters need to use the times that businesses and warehouses are closed to go in and repaint.
It's time to get quotes from the best house painter in North Shore
Contact Summit Coatings then. We would love to chat with you about your next residential, commercial or strata complex painting project. And our team of professional painters come highly recommended. You just need to see the array of Master Painter awards we have won.
SEE THE DIFFERENCE WITH SUMMIT
Call us today 02 9973 3131