Comparing paint quotes can be confusing, especially for those who haven't had much experience in painting and decorating. You might be thinking that you only have a small painting job on the North Shore, so why would you need a Master Painter?
It might be tempting to hire the painter with the cheapest quote, you might end up paying for it in the long run. Here are a few things to look out for when organising your next paint job and why a master painter is your best choice.
1. Preparation is critical
Whether you are doing a residential, commercial or strata paint job, preparing for the job before commencement is essential.
Specific procedures can mean the difference between needing to repaint your place in two, five, or ten years. The secret to a lasting finish is preparation.
It is always more fun to see the colour being put on surfaces, but the most important things are the sanding, filling and undercoating of areas. There are a lot of older homes on the North Shore, so being aware of any problem areas and rectifying them before moving forward is essential. Recognising problem areas means addressing any rising damp, problem walls or rotting materials before painting. These are all things a master painter will (or should) alert you to before commencing the paint job.
Tip: Ensure you are familiar with your painter's scope of works before giving the quote the go-ahead. A great master painter will explain their processes and the materials they will be using to ensure a lasting job. Always get this in writing so they can be held accountable.
2. Check the materials
Good-quality materials equal a good-quality job. Don't let a painter talk you into using cheaper materials, which they say are "just as good". It would be best if you always asked for the product by name, for example, Taubmans which is a fantastic choice. Taubmans are continuously researching and developing their products to ensure that their paint provides a lasting finish that looks great years after the first coat.
A great master painter will always use the best product for the job. The type of product should factor into the quote and be considered when comparing a few different painting contractors.
Knowing what is being used on your walls can help decipher whether you will need to get them back in 2, 5 or 10 years to refresh the job. Take that into account when looking at a quote from a master painter, as they might be marginally more expensive, but offer lasting quality results that will outlive your colour choice!
TIP: Maintaining your paint job will further extend the work of your paint update. We covered this in a little more detail in our how to maintain your paintwork article.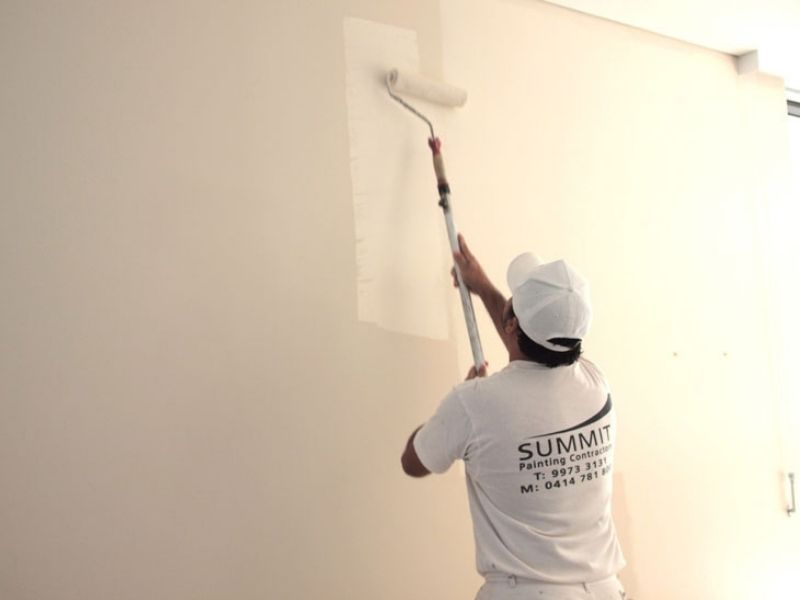 3. Licenses and Warranties
In New South Wales, the Department of Fair Trading sets specific rules:
 A painter must be licensed if they contract, sub-contracts, or advertise to do residential painting where the reasonable market cost of the labour and building materials is more than $1000. A contract will need to be issued and signed.
Also, any work exceeding a total of $20,000 will need Home Warranty Insurance. Only well-established painters will offer this, but it is still a legal requirement. Don't let your tradesman tell you otherwise. Job splitting is not permitted.
You can read more about the code of ethics followed by master painters here.
TIP: If a quote does not display a license number, our best advice is to throw it out. It is simply not worth the risk.
4. Affiliations and Recognition
It's always a good idea to check if your painter is part of the Master Painters Association (MPA). The Association seeks to advance, encourage and recognise the highest standards of trade craftsmanship and ethical business practice in residential, strata, industrial, commercial and historical projects and provides its members with the professional advice and support to deliver only the best for their clients.
Summit Coatings is proud to be a member of the MPA, and our principal, Robin Ottowa, has served as president from 2011-2013 and is currently the vice president.
Tip: For a winning job, look for painters who have been recognised by the MPA in the form of awards. These are judged by a panel of the countries' top painters and decorators, so you can be sure you're getting the best-of-the-best.
SEE THE DIFFERENCE WITH SUMMIT
Call us today 02 9973 3131