Once the house painters have been and your walls look all fresh, shiny, and new, you want to keep them like that for as long as possible. There are some great, simple things that you can do to help you keep your bathroom and kitchen walls all fresh and new looking, at least until it's time for the house painters to come again.
Take a look at our top tips below:
Once the house painters have been: looking after your kitchen and bathroom walls has never been easier
As with all rooms, you have general dust, dirt, family, and pets to contend with, but when it comes to your painted walls in your kitchen and bathroom, you also have food splatters and steam.
Our professional painters use quality paint brands – Taubmans Endure Kitchen and Bathroom paint, which makes caring for your new paintwork are much easier. Follow these three simple steps to look after your kitchen and bathroom paintwork:
Wipe all food and drink splatters off your kitchen walls straight away
Regularly dust walls with a microfibre duster or even vacuum your walls with the soft brush attachment
Make sure you use your extractor fan/exhaust fan when cooking and showering or open a window to remove steam
Cleaning gurus even go as far as recommending you vacuum your walls as often as once a month to protect your new paint job. And when you consider the grease and grime that can build up from cooking and steam, that's not as silly as it sounds.
When you're on your cleaning spree, don't forget to clean your ceilings as splatters can even reach kitchen ceilings, and dust and steam can create a not so lovely combination.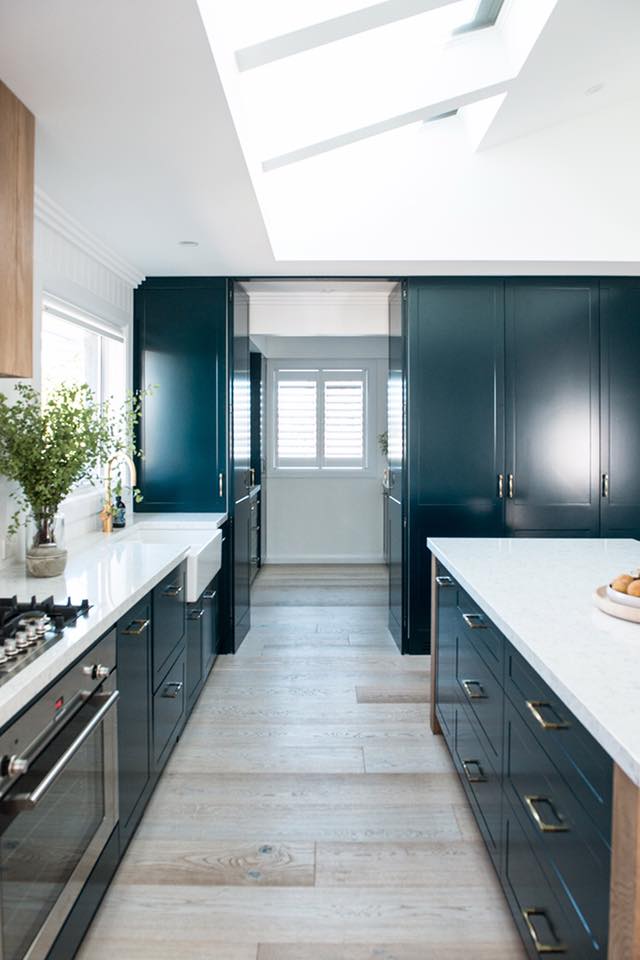 Source: Pinterest 
What to use when cleaning your bathroom and kitchen walls
As we said above, you can use microfibre dusters and even your vacuum cleaner to remove any dust – but if you need to remove more stubborn grease and grime, you may need something more substantial. Stay at Home Mum has some great cleaning solutions you can make yourself. If you have any great cleaning solutions that you love to use, we'd love to hear about them, so please feel free to get in touch and let us know what you've found works.
Who to contact when you need the house painting?
Of course, you need to contact the painting professionals at Summit Coatings when it's time to repaint, and you need the house painters back. Or, if you have an interior or exterior workplace that needs painting, please get in touch with us to look after all aspects. Also, please feel free to pass our details on to any friends or family that may need house painters.
SEE THE DIFFERENCE WITH SUMMIT
Call us today 02 9973 3131