3 Reasons Quality Paint Is Key To Your Professional Paint Job
Have you ever browsed the paint aisle (actually make that aisles, plural) at your local Bunnings? You'll be well aware of the enormous range of paint and paint products on offer. From subtle shade differences to a myriad of different finishes, the world of paint is a big one.
One of the biggest determining factors when choosing your product (or the painting professional who'll be using it), is the price point. There can be a significant variance in the price of paint, from the budget to the more luxe varieties.
There's also often a considerable difference through the mid-range – with seemingly identical products costing completely different amounts. It can be a time consuming, confusing, and frustrating process. It's easy to see why a lot of people grab the cheapest tin off the shelf and be on their way, isn't it?
Unfortunately, when it comes to your professional paint job, the cheapest paint on the shelves is not necessarily going to be the right product for the task. Worse still, choosing the wrong product is going to mean another trip to your new nemesis, the hardware store, much sooner than you'd like. And no one wants that.
Choosing a quality paint product is key to the overall success of your project, saving you both time and money. Here at Summit Coatings, we've seen the pitfalls of purchasing an inferior product. Here are our top 3 reasons why choosing quality paint is your best bet for a perfect result.
Rich and vibrant colour
Paint itself is made up of three components:
The concentration of each component varies dramatically between different paint formulations. Quality paints contain the best pigment and binders and far less 'filler' than the budget varieties. This means that the colour isn't diluted.
Quality products often use new innovations, like nano guard technology. Which ensures rich, long-lasting colour that isn't worn down by the elements or the spills and stains that come with daily life. At Summit Coatings, our professional painting team only use Taubmans products for your professional paint job. Taubmans use the latest technology to ensure a perfect result, every time.
Terrific texture
The texture of paint will vary, based on the different components used to create it. A cheaper, budget product often runs the risk of looking chalky and sometimes even slightly uneven. This is due to the larger pigments being used and the amount of filler added.
Even the 'feel' of the paint, once on the wall and dry varies dramatically with the price point. The higher quality, more expensive varieties feel smooth and almost velvet-like on the wall while cheaper products typically feel rougher or 'plasticky'.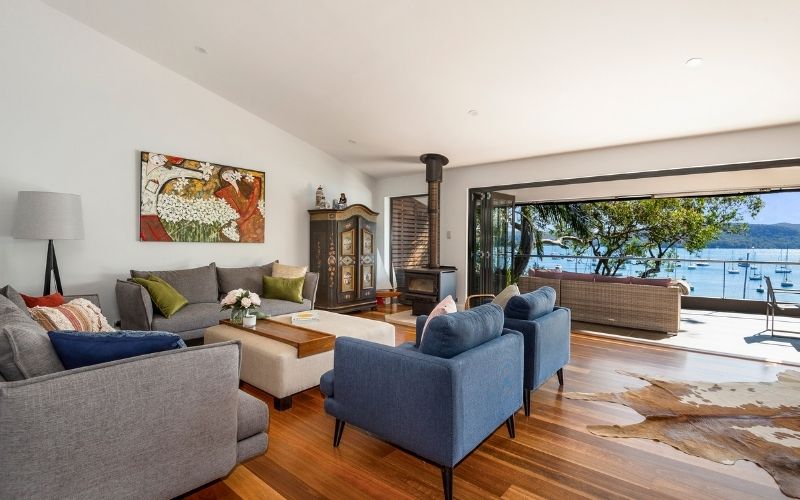 Longevity for your fresh coat of paint
When it comes to painting, using high quality ingredients = longer life on the wall. This is due to a number of factors but primarily is thanks to a more concentrated quality pigment.
Both indoor and outdoor surfaces cop their fair share of wear and tear and some fading, especially outdoors. It is inevitable but using a quality product that's built to last, really can mean the difference between a two or five year touch-up.
We pride ourselves on using superior quality products, made by Taubmans. As we feel this will extend the life of your professional paint job and give the best possible end result.
It's important to remember that choosing a high quality paint is only one part of your perfect finish equation. A professional paint job requires:
A professional painting company will assess exactly what the best way to tackle the project will be. And with over 40 years of experience in the industry, Summit Coatings is the best choice. And as active members of the NSW Master Painters Association, you're guaranteed quality workmanship in all aspects of your painting project. Call us today for a professional upfront quote.