No self-respecting property investor wants to see the market value of their investment in free fall. This is why we discuss how a Master Painter Association Member can add value when it comes time to paint your property whether it be a commercial investment property or residential.
Property ownership, especially in Sydney's North Shore, always has a lot riding on it. Maintaining the integrity and appearance of your property is essential. Which is why the finessing and finishing touches in the renovation industry are generally applied by the hands of experienced painters. In Sydney, it's wise to look for those professional painting contractors who are registered Master Painter Association Members.
Summit Coatings is a proud member of the Master Painters Association of Australia. We are accredited with Trade Monitors and ensure that we always comply with the NSW Work Health and Safety Act. These professional qualifications and commitments reflect our pursuit of excellence and explain our position at the forefront of the painting industry.
Our technical capacities and product knowledge allow us to tackle the most challenging of residential painting jobs. As a premier Sydney strata painting company with more than 40 years of residential painting experience, we have whittled things down to 3 great ways an Master Painter Association Member in Australia will add value to your investment property.
1. Paint creates curb appeal
First appearances cannot be overstated, especially if you're planning to put your property on the market. When prospective renters drive to your street address, they arrive eyes wide open.
Which means your property needs to be professionally painted. Painting it yourself is a big job and there's so much that can go wrong. Summit Coatings has the painting experience, tools, and expertise to deliver guaranteed quality workmanship. We know about working at heights, in confined spaces, and safeguarding against accidents. We have our insurance in place.
Our experienced master painters will give you the best advice about paints. In this case, those that are durable enough to get the longest product life possible in Australian conditions.
If you're not in the market to sell, new paint will still improve the value of your home. And you'll be doing a favour for any neighbour who's selling their house because property valuation takes into account the perceived quality of homes in the vicinity. If your neighbour then gets a good price for their house, that will, in turn, boost the value of your home.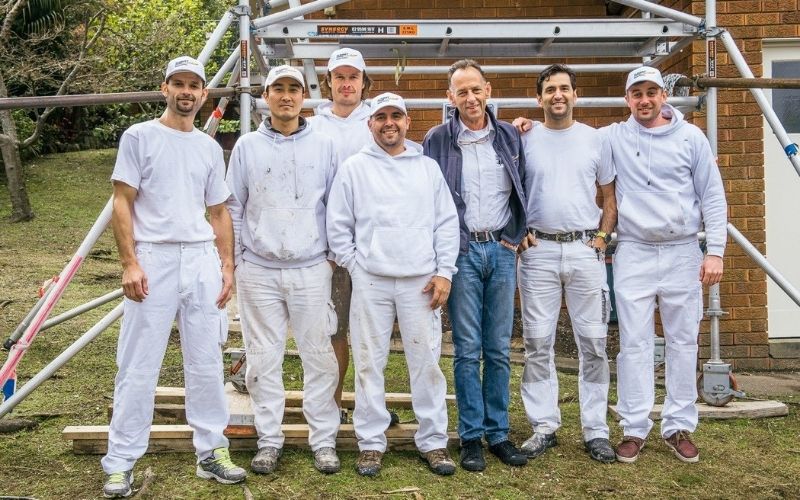 2. Long lasting exterior paint for your property
Make no mistake, the exposed structural components of your home (glass excluded) will last longer and look better with a coat of the right paint. Some paint products are designed specifically for that purpose — to protect and serve the surface under them.
Summit Coatings is a master painter, among Sydney's very best. Our painters' experience and affordability are beyond doubt, but it's their comprehensive product knowledge that is relevant to this point about long lasting exterior paints.
Australian conditions are extremely demanding for verandahs, decks, outdoor furniture, fencing, and roofs. For reliable advice about the best paint products for your needs, we are only a phone call away.
3. Colour of money… and paint
It should come as no surprise that colour choice is pivotal. Aside from the obvious aesthetic aspects, colour has subliminal psychological effects. It can also enhance or detract from a building's immediate appeal. In addition, it is also a statement of fashion (urban colour choices in particular), of the period (e.g.heritage, contemporary), or of purpose (such as beach shack or garden cottage). Looking around your neighbourhood for a palette that enhances the design of the home and supports the architectural features is a great way to plan the colour scheme for your investment.
The experienced painting team at Summit Coatings has all the knowledge you'll need for detailed advice on selecting colours for painting inside and outside your property. It's definitely worth talking to our friendly Sydney painters and decorators to get the right advice about colours that will be the most sensible for your home, either to improve its visual appeal under your ownership or to attract buyers when you're ready to sell.
Want to book an obligation free quote with a Master Painter Association Member?
Call Summit Coatings on 02 9973 3131 for a professional upfront quote including all elements of your paint job. Upgrade and maintain the value of your investment property using a professional residential painter today. You won't look back.